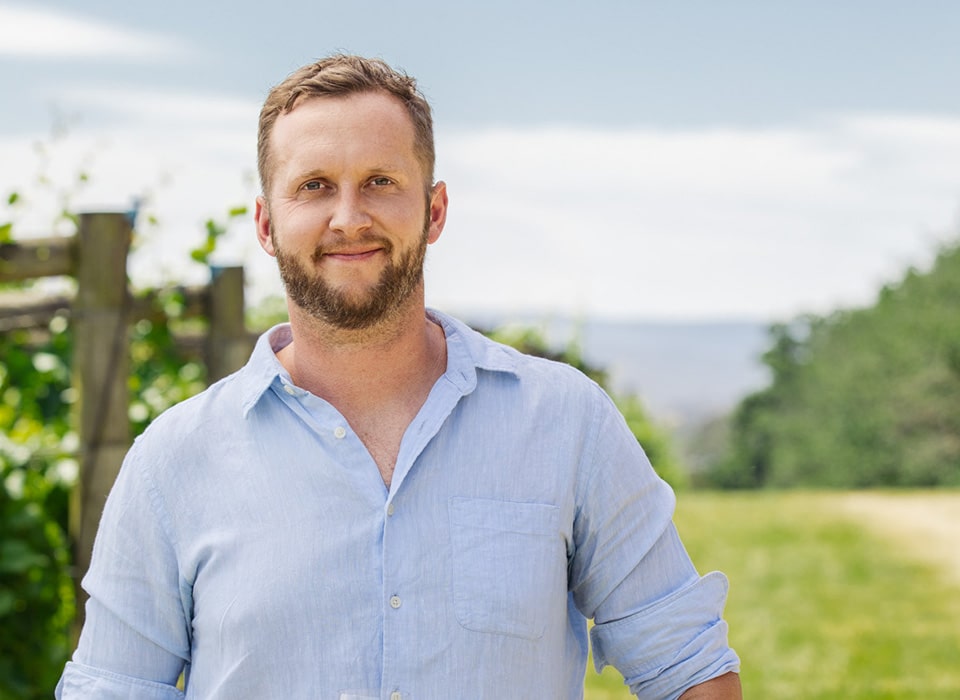 Get to know our new Senior Winemaker, his journey and wine philosophy.
Q: How did you first uncover your passion and get your start in wine?
A: I don't come from a wine or agricultural family, but it was always revered at our table. I'd tag along to cellar door visits when we'd have family or friends visiting from overseas and can clearly remember how the weatherman on CH9 news would always announce the start of vintage in the Adelaide Hills. My beginnings on this path were somewhat unorthodox. I originally wanted to get into medicine or dentistry but didn't make it on my first attempt. Rather than pick up a generic science or arts degree, I took a year off and started working odd jobs. During this year I met with a career counsellor and the outcome of that process was to either go back to school or enroll in winemaking. The decision was entirely based on how interesting and diverse I believed this exciting industry to be. And it was certainly the right choice; I hit the ground running with enthusiasm and have never looked back.
"I hit the ground running with enthusiasm…"
Q: Full circle, you're back at Yering Station! You've been with the team for a total of 8 non-consecutive years so far in your career. What drew you to re-join the Yering Station team?
A: Having worked at Yering Station for 8 out of the last 12 years, from a Cellar Hand up to Winemaker, I looked back on the years. They were full of wonderful memories and experiences. During that time, I had developed a deep understanding of our vineyards and a knowledge of how truly special they are. When the opportunity arose to return and lead the winery team, it was something too good to refuse.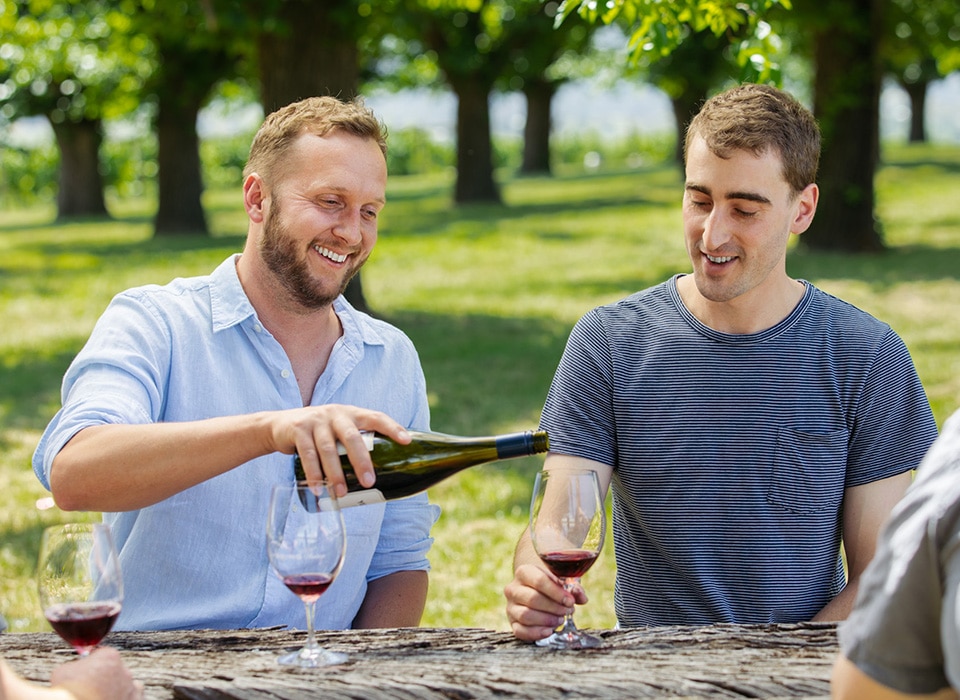 Q: With the gift of perspective up your sleeve, how have you seen Yering Station and its wines evolve over the years? And the Yarra Valley region?
A: The most dramatic changes have occurred in the vineyard through both precision viticulture mapping and the threat of Phylloxera. The precision viticulture developed by Nathan Scarlett has enabled us to really hunt out and define particular areas within larger blocks that are simply better than the rest. We then harvest these parcels separately, which brings us wines that show greater depth in complexity, purity and power.
Due to the threat of Phylloxera in the Yarra Valley, we have been gradually replanting both vacant and established blocks with varieties on Phylloxera resistant rootstocks. This has provided the opportunity to recalibrate our varietal composition, and ensure the appropriate varieties are planted on well suited sites. There are new varieties now too, with Grenache and Mourvèdre cropping since 2019 and Marsanne and Roussanne coming on in 2021.
There has also been a lot of work revitalising vineyard soils, through cover crops, spreading of compost and mulch. This has introduced much needed organic matter back into the soil, increasing water and nutrient holding capacity. Some blocks are almost like different vineyards now, with less stress, healthy cropping levels and balanced vigour, all of which has raised the quality of the wine coming out the other end.
"The Yarra is also a model in cooperation…"
The region as whole has only gone from strength to strength, further cementing itself as a leader in premium Australian Chardonnay and Pinot Noir, not to mention cool-climate Shiraz and Cabernet blends. The Yarra is also a model in cooperation, not just in how it markets itself to the world, but internally in how it shares technical information and experience, with all producers striving to raise the bar each year.
Q: In your role of Senior Winemaker, how will you strive to shape the future trajectory of Yering Station's winemaking style?
A: There is a legacy of quality here at Yering Station, specifically at top end of our range, which I intend to respect and maintain. That being said, my style of winemaking is focused on elegance and purity of fruit, so I'll be doing my best to not get in the way of the how the vineyards express themselves, and also to find the complementary parcels needed to piece together our blends. I'll also be working closely with Rod (Rod Harrison, Viticulturist) in the vineyard to make sure we're on top of picking decisions that will deliver bright wines with a varietal freshness of fruit.
"There is a legacy of quality here at Yering Station… which I intend to respect and maintain."
Q: Looking toward your first vintage at the helm of the winemaking team, what are you most excited about for V21?
A: Working with some of my favourite blocks again – namely Y28 Chardonnay, Y07 Pinot and Carr Vineyard Shiraz. I'm also looking forward to seeing some of the new plantings and clonal material that came on in 2019 & 2020.
We can't wait to bring you more words from our winemakers as we head into Vintage 2021.