The Rathbone family built Yering Station on the principles of passion, integrity and quality – all of which extend to the foundations of our team. Meet the people behind our story, our wines and our successes.
Darren Rathbone, CEO & Winemaker
Born in 1973, Darren's love of wine started at home. Growing up in a family that enjoyed wine and food, wine was always part of the Rathbone's family meals. Upon Darren's graduation from Chemical Engineering, his father Doug Rathbone and uncle Graeme purchased a vineyard in the Yarra Valley. Darren's first job was planting vines in this vineyard, which was named in honour of their grandmother, Laura Barnes. It was around this point that Doug noted Darren's enthusiasm, believing it was "too big to be a hobby, too small to be a business" in its then-current guise. The Rathbone Wine Group was formed soon after. Darren was instrumental in developing Yering Station into the iconic brand and operation that it is today. He worked hard in establishing the winery, vineyards, highly-awarded tourism operation and the passionate long-serving team from the ground up.

In the pursuit of knowledge and learning, Darren was accepted into a Masters Of Science, Enology program at UC Davis in California in 1999. Upon completion in 2002, Darren complemented his technical study by undergoing various winemaking assignments in acclaimed global wine regions including Bordeaux, Burgundy, Champagne and the Napa Valley. He then returned to Australia to continue to develop and expand the Rathbone Wine Group, driving the expansion of the group to include Mount Langi Ghiran in 2003, Parker Estate in 2004 and Xanadu in 2005, as well as the development of the 14 Degrees distribution centre which opened in 2009. Today, Darren is the Group CEO and oversees winemaking across the portfolio.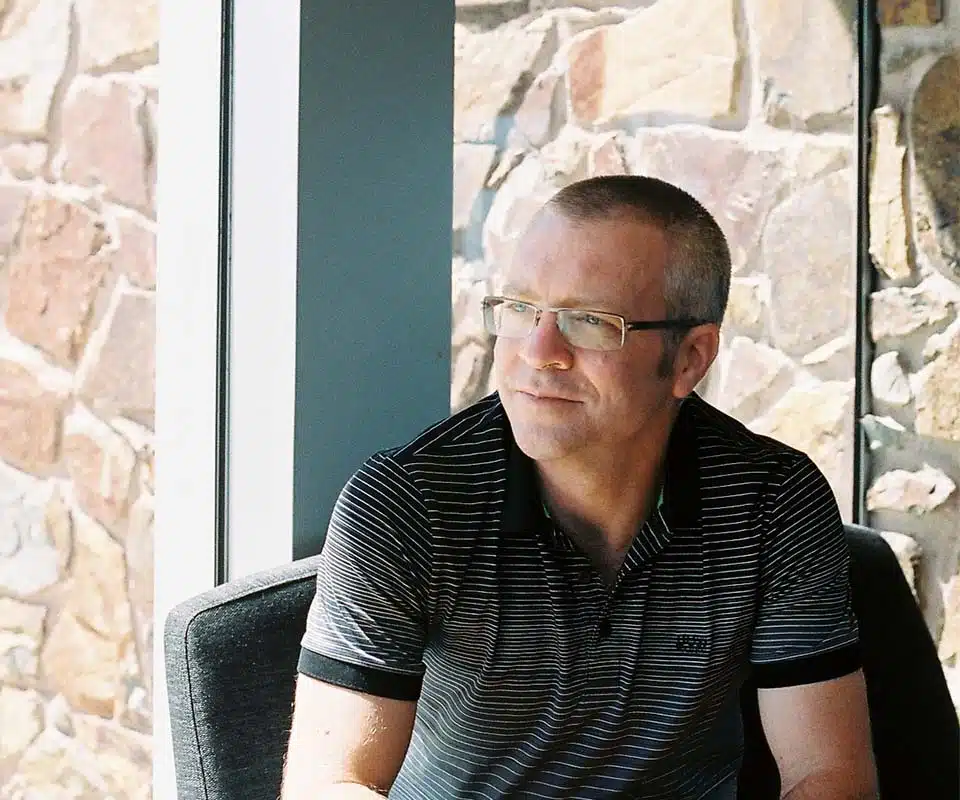 Brendan Hawker, Chief Winemaker
Brendan Hawker is the Senior Winemaker at Yering Station, leading the winemaking team with passion and integrity at the core. Brendan describes his beginnings in wine as somewhat unorthodox. Growing up in the Adelaide Hills, wine was always a point of interest for Brendan. Brendan's journey into the world of winemaking began during a gap year post high school. "The decision was entirely based on how interesting and diverse I believed this exciting industry to be. And it was certainly the right choice; I hit the ground running with enthusiasm and have never looked back." Over a decade later, Brendan is regarded as an accomplished, highly respected winemaker in the Yarra Valley and beyond.

No stranger, Brendan has spent a great deal of time at Yering Station throughout different points of his career – totalling over a decade all up. He first started as bright-eyed Cellar Hand and soon worked his way up to the position of Winemaker. "Those years were full of wonderful memories and experiences. During that time, I had developed a deep understanding of our vineyards and a knowledge of how truly special they are." Now at the helm as Chief Winemaker, Brendan leads the long-serving team in an exciting new chapter of our storybook. "There is a legacy of quality here at Yering Station, specifically at top end of our range, which I intend to always respect and maintain. That being said, my style of winemaking is focused on elegance and purity of fruit, so I'll also always be doing my best to not get in the way of the how the vineyards want to express themselves."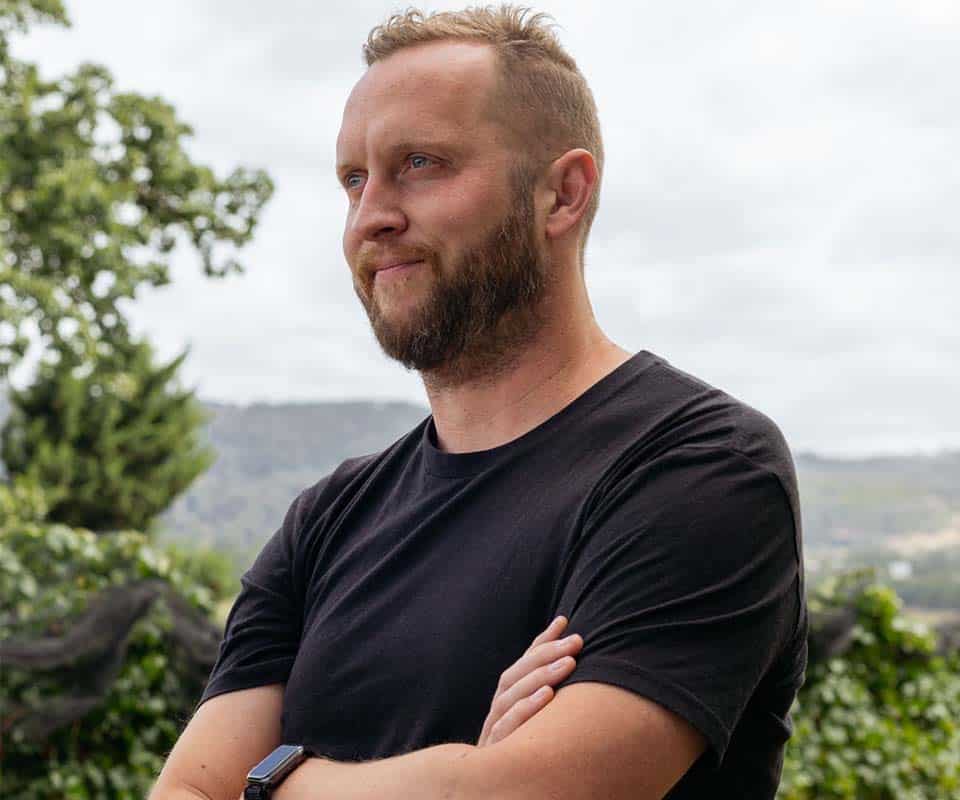 Rod Harrison, Chief Viticulturist
Born and bred in country Victoria, Rod has followed his connection to the land from a young age. Growing up on the Murray River, a local winery inspired his early interest in viticulture. Rod says, "I was always going to be a farmer, it just felt right." Moving to the Yarra Valley after high school, Rod worked at Hardy's Wines while studying viticulture at Melbourne University. Equipped with knowledge, Rod then moved into a vineyard management role in the Murrundindi region before setting up his own viticultural consultancy business with contracts throughout the Yarra Valley.

After the devastating 2009 fires in the area, Rod decided to take a break from viticulture and embarked on a career change in construction as a Branch Manager. Missing the daily connection to the land, Rod eventually returned to viticulture, managing the vineyards at Mac Forbes. In 2013, Rod joined the Yering Station team as a Vineyard Manager. In this time, Rod has developed a profound knowledge of Yering Station's sprawling sites, leading him into the Chief Viticulturist position. Rod's vision reflects Yering Station's overarching ethos; the celebration of true regional authenticity. Rod and his team take care in ensuring an individual approach is taken across each Yering Station block, recognising the distinctive characters that each contributes.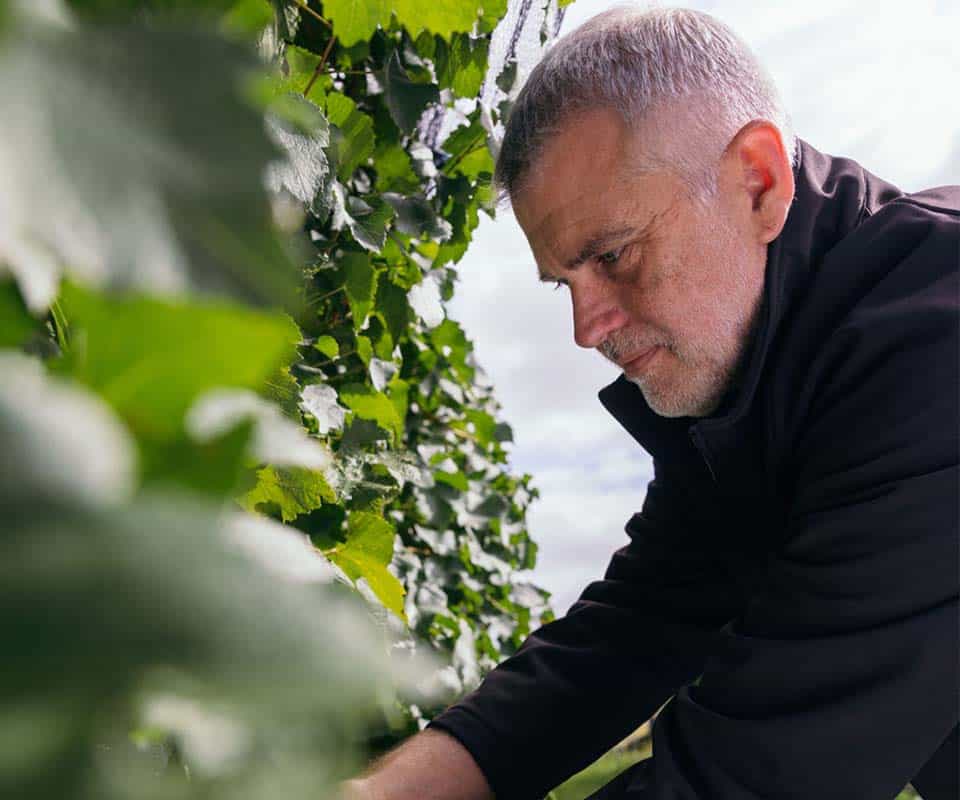 Amanda Flynn, Winemaker
With roots in both the music industry and hospitality management, Amanda's love of wine was sparked whilst she was managing world-class fine dining restaurants. She recalls, "I vividly remember the first time I had a Chateauneuf-du-Pape, a Vouvray and a German sparkling Riesling. A whole new world opened in these wines, and an understanding that this is a passion where I'll never stop learning."

After over a decade in fine dining restaurants and the birth of her first child, Amanda took the leap in transforming her passion in wine into a life-long career. Amanda moved out to Yarra Valley while studying oenology at CSU and in doing so worked with a variety of winemakers in the region, from Dominique Portet to Peter Mackey. Amanda then moved to West Gippsland where she took the opportunity to manage both winemaking and viticulture on an impressive 8-acre property. Amanda has also completed AWRI AWAC and judged various Australian wine shows.

As winemaker, Amanda works alongside Brendan Hawker in bringing our wine vision and philosophy to life. "I hope to support the incredible, long-serving team – respecting the fruit from our vineyards and allowing the purest expression from each of our sites be the highlight of our wines." Day to day, Amanda is responsible for quality control in the winery, along with contributing toward blending decision-making, management of workflow and staff development.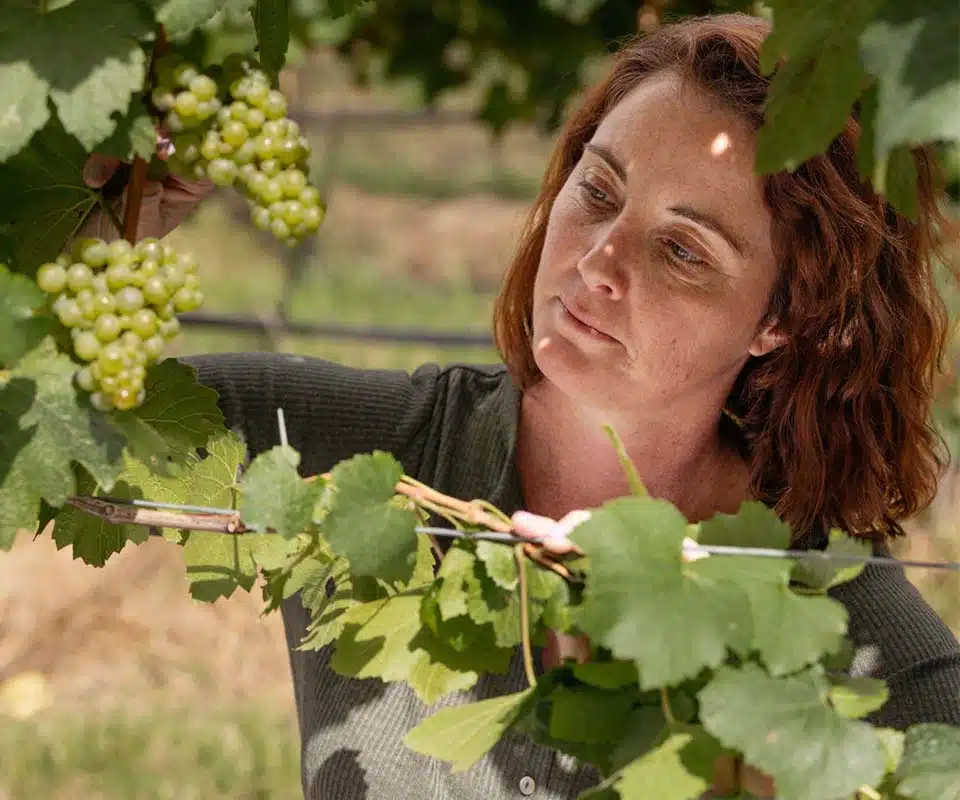 Garry Shotter, Assistant Winemaker & Cellar Manager
One of the longest-serving employees at Yering Station, Garry joined our team in 2006. Affectionately referred to as the 'backbone of our cellar', Garry's commitment and dedication has always been unwavering.

Originally employed in the bottling line, Garry progressed by taking on the role of managing our cellar and assisting our winemaking processes. In this time, Garry has been instrumental in contributing to the increase of quality and maintaining a collaborative and energetic team spirit. Day to day, Garry contributes to the management of winery workflow and scheduling, along with upholding processes and standards in our cellar program. Garry is also involved in regular tastings and blending decisions.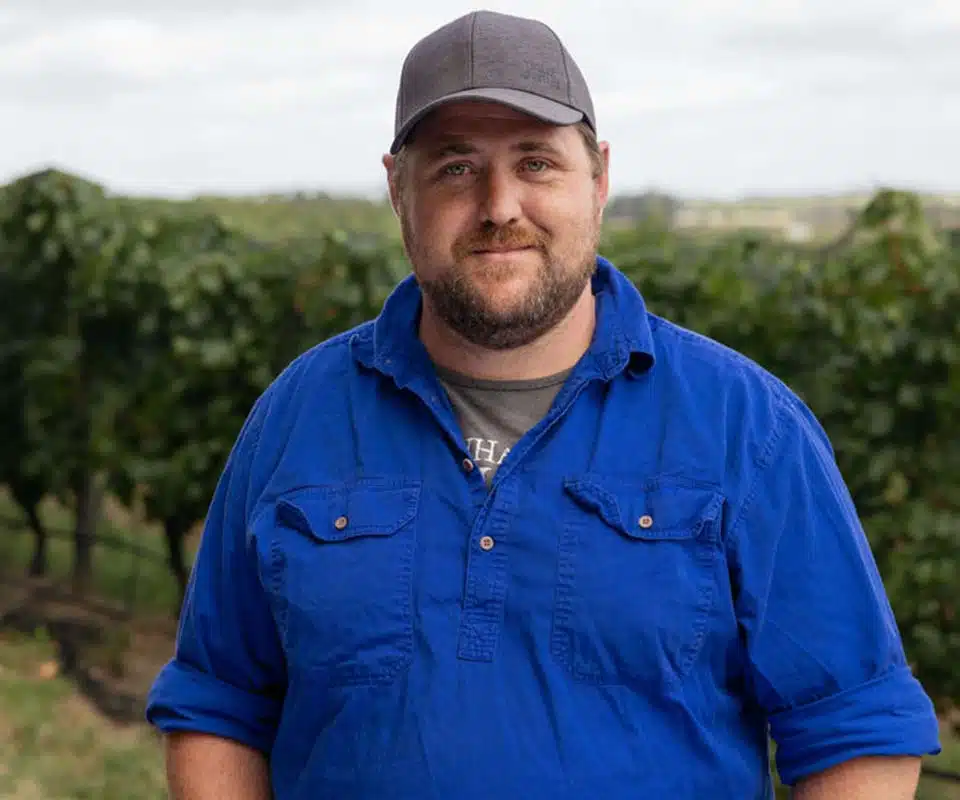 John Waterson, Assistant Winemaker & Lab Manager
John arrived from England to the outer-eastern suburbs of Melbourne aged 21. Although in the midst of completing his Honours in a Bachelor of Theology, a career path in agriculture was sparked after having lived, worked and married on an orchard in Warrandyte. With a real love for Yarra Valley wines, John's career has been seen him take on both viticulture and winemaking roles in the region. Cutting his teeth as a Vineyard Hand at Yering Station, John worked through and witnessed the challenging bushfires in 2008-2009. He then moved into our Winery team, working as a Cellar Hand for two years before moving into the lab.

John departed to widen his experience, taking on an all-encompassing Vineyard Manager role at Toolangi in the nearby Dixon's Creek where he worked with producers from Giaconda to Hoddles Creek. Moving into buying, John applied his wine knowledge to a restaurant portfolio in Melbourne's East, buying and curating Yarra Valley wines. After taking a break from production, John decided that making wine was where his ultimate passion laid. He excitedly returned to Yering Station in 2019 and now assumes the role of Assistant Winemaker and Lab Manager. John has also studied Wine Technology and Viticulture at the University of Melbourne, before going on to undertake study in a Bachelor of Wine Science which is supported by the business at large in line with our commitment to professional development.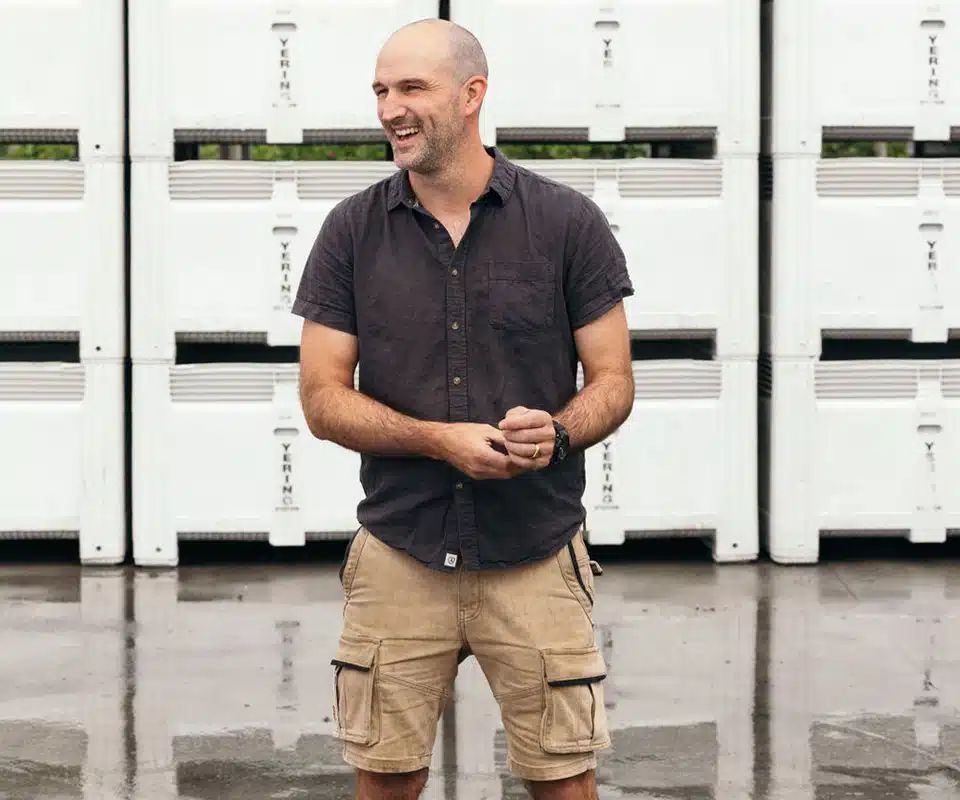 Anthony Burns, Vineyard Supervisor
Anthony, or Burnsy as we know him, has been working in the viticulture field since 2004. During a 25-year career in the printing industry, Burnsy also worked part-time on his family's vineyard in central Victoria. There, they grow Merlot, Cabernet Sauvignon and Cabernet Franc. Through this work and understanding, his love of viticulture was born. This lead him to complete a Certificate IV in Viticulture in 2017 and consequently chase his dream of working amongst the vines full time. Burnsy started at Yering Station as a Farm Hand in 2019, making his way into a Vineyard Supervisor in 2022. A valued member of our team, he plays a key role in overseeing the day-to-day management of our five sites. Burnsy is currently undertaking a Diploma in Viticulture, and plans to complete his Bachelor thereafter.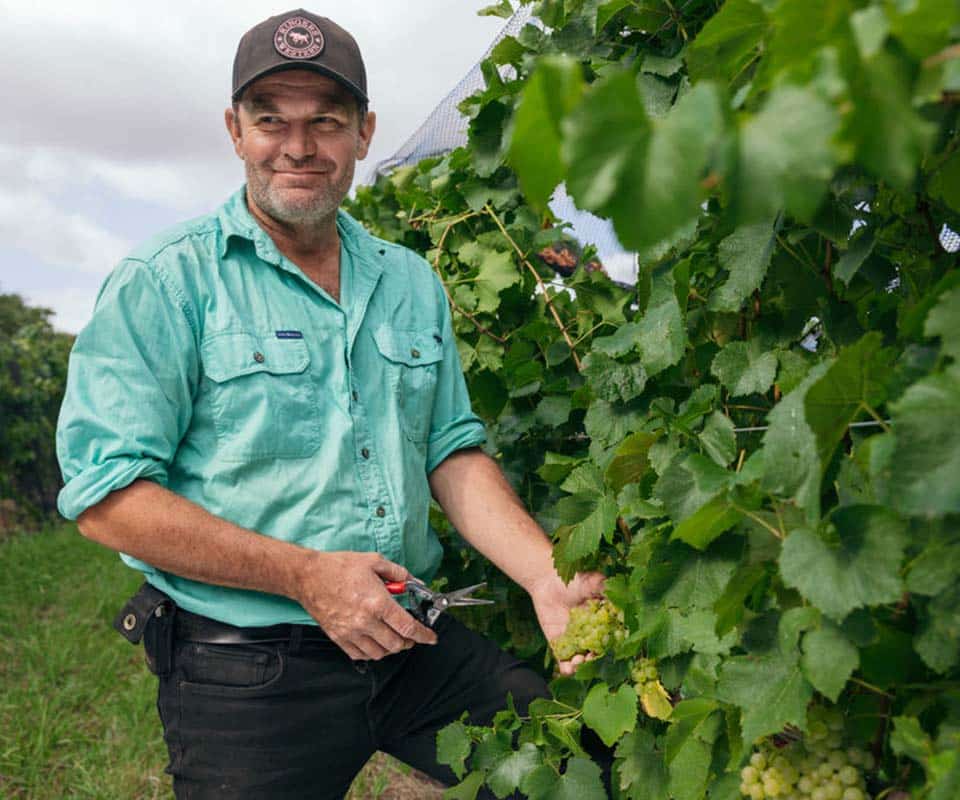 Chris Crawford, Vineyard Supervisor
Chris joined the Yering Station team on the cusp of harvest in 2022. Having started as a vineyard hand during last year's vintage, he has now moved into a Vineyard Supervisor position which sees him manage the day-to-day logistics across our five sites. Chris also manages the mechanical maintenance of our viticultural equipment and assists with our irrigation program. "I love how everything can change at the drop of a hat across our 250 acres of vines. Our team have the opportunity to do something different every day of the week."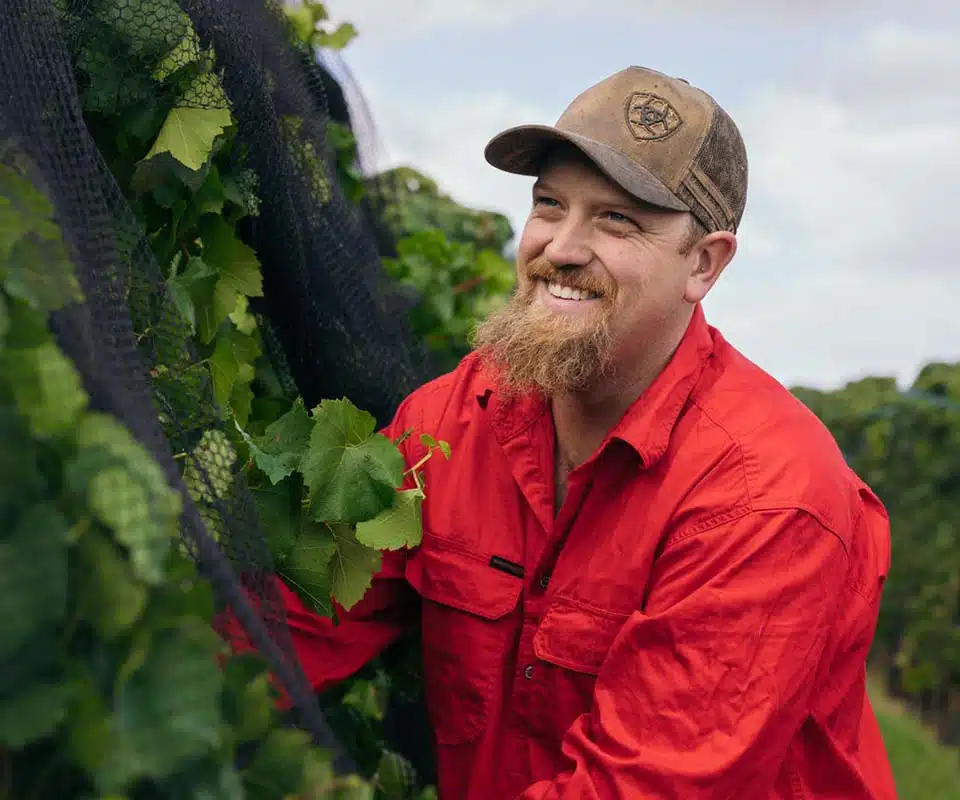 Rebecca O'Brian, Vineyard Operations
Rebecca started her viticulture career in 2003. She's since worked viticulture roles within a variety of Yarra Valley operations, including Vineyard Services, Yarra Peaks and most recently our neighbours at Handpicked Wines. Rebecca joined our team in 2023 as a Vineyard Operator and is a valuable contributor to the daily management of our five Yarra Valley sites. "There's a great team in both the vineyard and the winery. The effort our team put in to get the best results is really recognised and celebrated, just one of the reasons why I love working at Yering Station."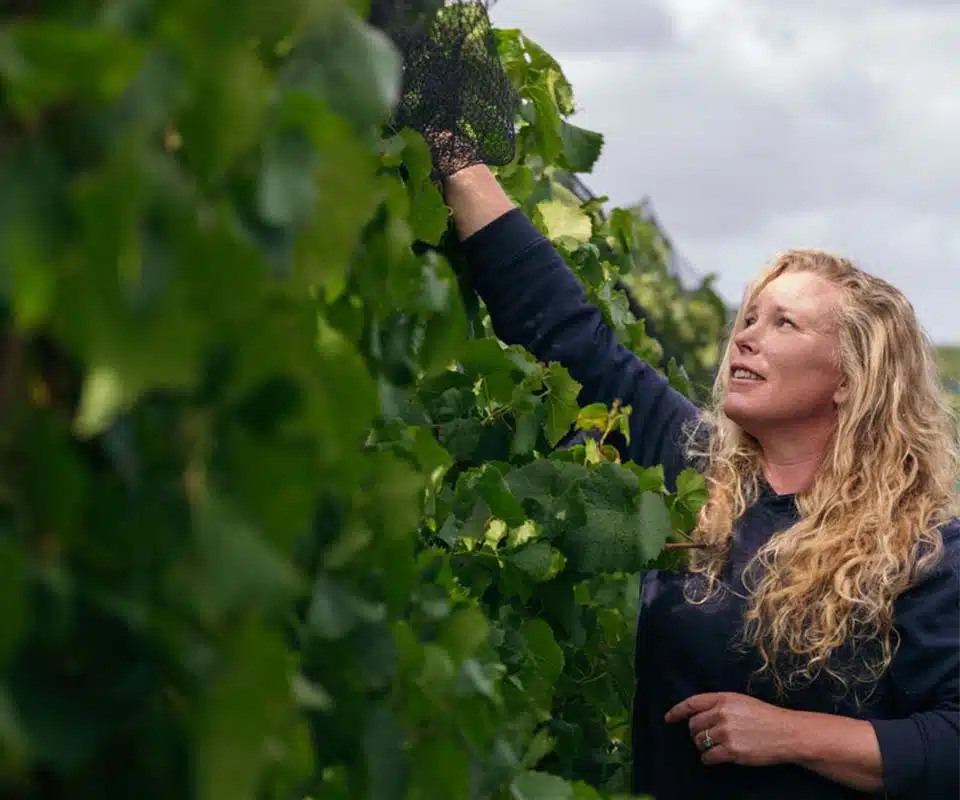 Colin Swalwell, Head Chef
Colin proudly assumes the role of Head Chef in our signature Yarra Valley restaurant. Boasting a solid French pedigree, Colin has worked alongside some of the industry's very best chefs; from starting his career with Stephanie Alexander in her renowned Hawthorn institution, to The Windsor Hotel in Melbourne's CBD, to then honing his skills with acclaimed chef Philippe Mouchel at Paul Bocuse and Langton's.

Colin is no stranger to being at the helm of Yering Station's kitchen, having spent considerable time with us in our early days of laying our estate's foundations in 2001 through to 2009. At that integral time, Colin played a key role in shaping our estate experience to garner its cache as the celebrated culinary destination it is today. Colin continued working with the Rathbone Wine Group, moving to another internal role at 360Q in Queenscliff where he spent another three years establishing its restaurant. Moving from seaside Victoria to re-join his family in the Yarra Valley, Colin then moved on to head-up the kitchen team at Olivigna Estate before spending a few years developing a café as his own venture.

Moving back to Yering Station, Colin brings his French training, his wife's Sri Lankan culture and his own Australian upbringing together to create a very distinctive style of cuisine. Here, Colin is realising his full potential in developing a reputation for tempting the adventurous and intriguing the senses. His ability to blend quality produce with imaginative and bold ingredients is to the great delight of all. As all great chefs should, Colin works closely with the winemakers at Yering Station. The result is a menu that is carefully created and well-integrated with our full collection of wines.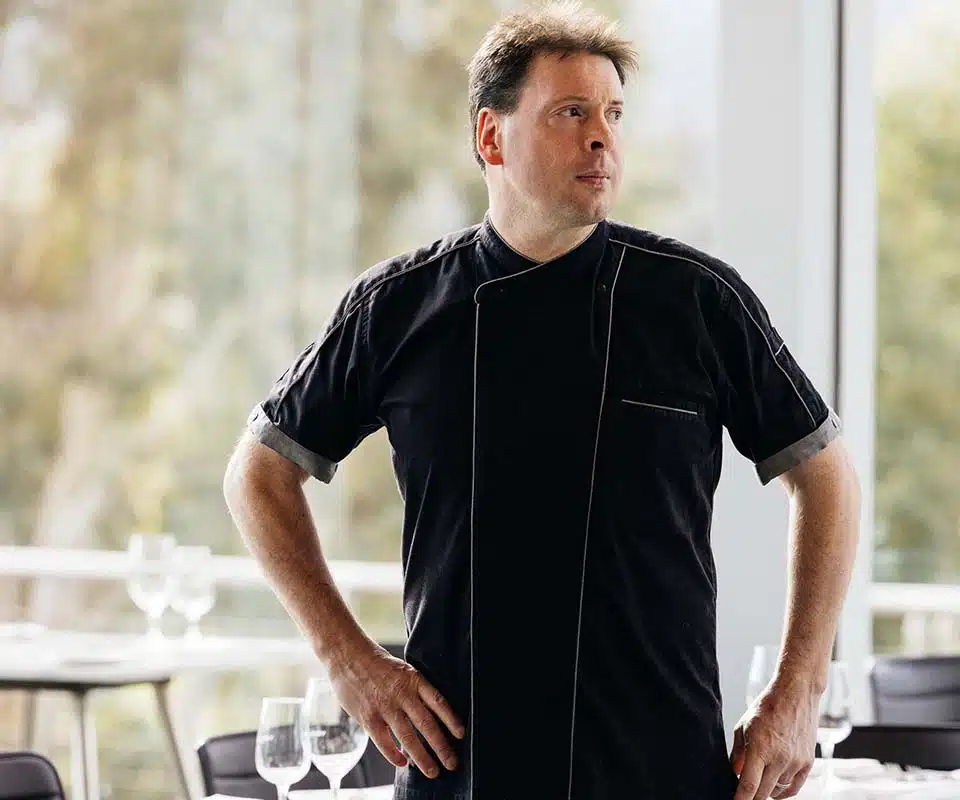 Rachael Scicluna, Food & Beverage Director
With over 20 years of experience in the hospitality industry, Rachael oversees the management of Yering Station's cellar door, restaurant and events operations.

Commencing her career in luxury hotels and resorts, Rachael's first hospitality appointment was in Hayman Island while under Ansett ownership. After two years, she returned to her home town of Melbourne, working with the esteemed Grand Hyatt Melbourne and Max's Restaurant.

Joining the team at Yering Station in 2000, Rachael was recruited to develop a function department at the newly opened Yarra Valley estate. With the business' rapid growth, Rachael founded a hospitality management structure from the ground-up and was soon promoted to the position of Hospitality & Tourism manager.

After managing Yering Station's operations for nine successful years, Rachael was then promoted to Director of Food & Beverage for the Rathbone Wine Group as a whole - a newly created position to manage the growing demands of the group's hospitality business.