Open for lunch 7 days a week. Open during all public holidays, excluding Christmas day. Reservations essential. Restaurant service ends at 3pm daily.
Set within stunning architecture, our signature restaurant overlooks expansive views of the Yarra Ranges. Our menu showcases the best produce the Yarra Valley has to offer, casting the spotlight on small, local growers and staying true to Yering Station's ethos of understated elegance. The full range of Yering Station wines are featured on the wine list alongside exclusive releases and special back-vintages.
Reserve A Table
Reservations are essential. We highly recommend placing a reservation before your visit.
Dining duration
2 to 8 guests 2-hours
9 to 12 guests 2.5-hours
You must arrive promptly at your allocated time as your dining time will be cut short if you arrive late. We require an intermission between bookings to ensure cleaning and sanitisation. Bookings are held for 15 minutes only, if you arrive to your booking after this time your table may not be available.
For bookings of 9+ guests, credit card guarantee is required at the time of booking. A decrease in party size or cancellation of your reservation with less than 24 hours notice will incur a fee of $50 per person, charged to the credit card provided. Please call the restaurant to book 9730 0100.
Menu available 7-days
2 courses, $75 per person
3 courses, $90 per person
Children – menu designed for kids 2 to 10 years
kids main | kids dessert | juice/soft drink $40 per child
Children older than 10 years dine from the full restaurant menu
2 courses, $75 per person
3 courses, $90 per person
Dogs
Dogs are permitted in the main gardens and must be on a leash. Dogs are not permitted indoors or on the restaurant terrace.
Wine & dine in our signature Yarra Valley restaurant
Cellar Door
Conclude your lunch with a wine tasting guided by our expert team. Taste your way through our full collection of current and back vintage releases, housed in our historic c. 1859 Yarra Valley cellar door. Walk-ins welcome for groups of less than 10.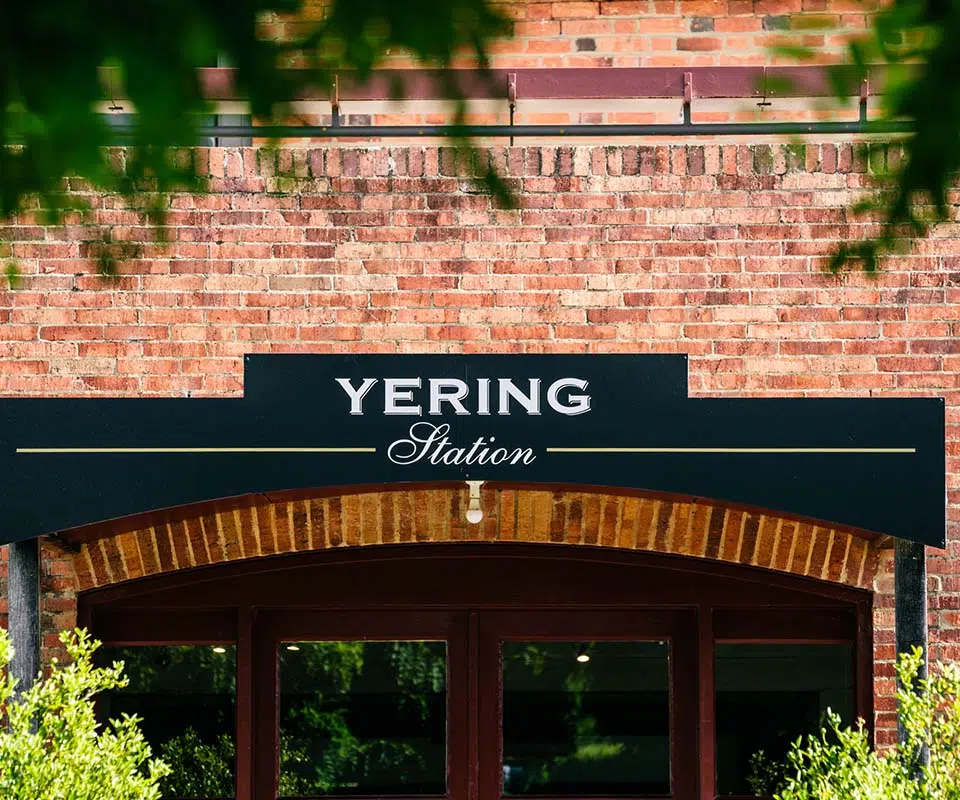 The Devaux Room
An intimate space, perfect for private lunches, dinners, celebrations or conferences. 20 guest capacity.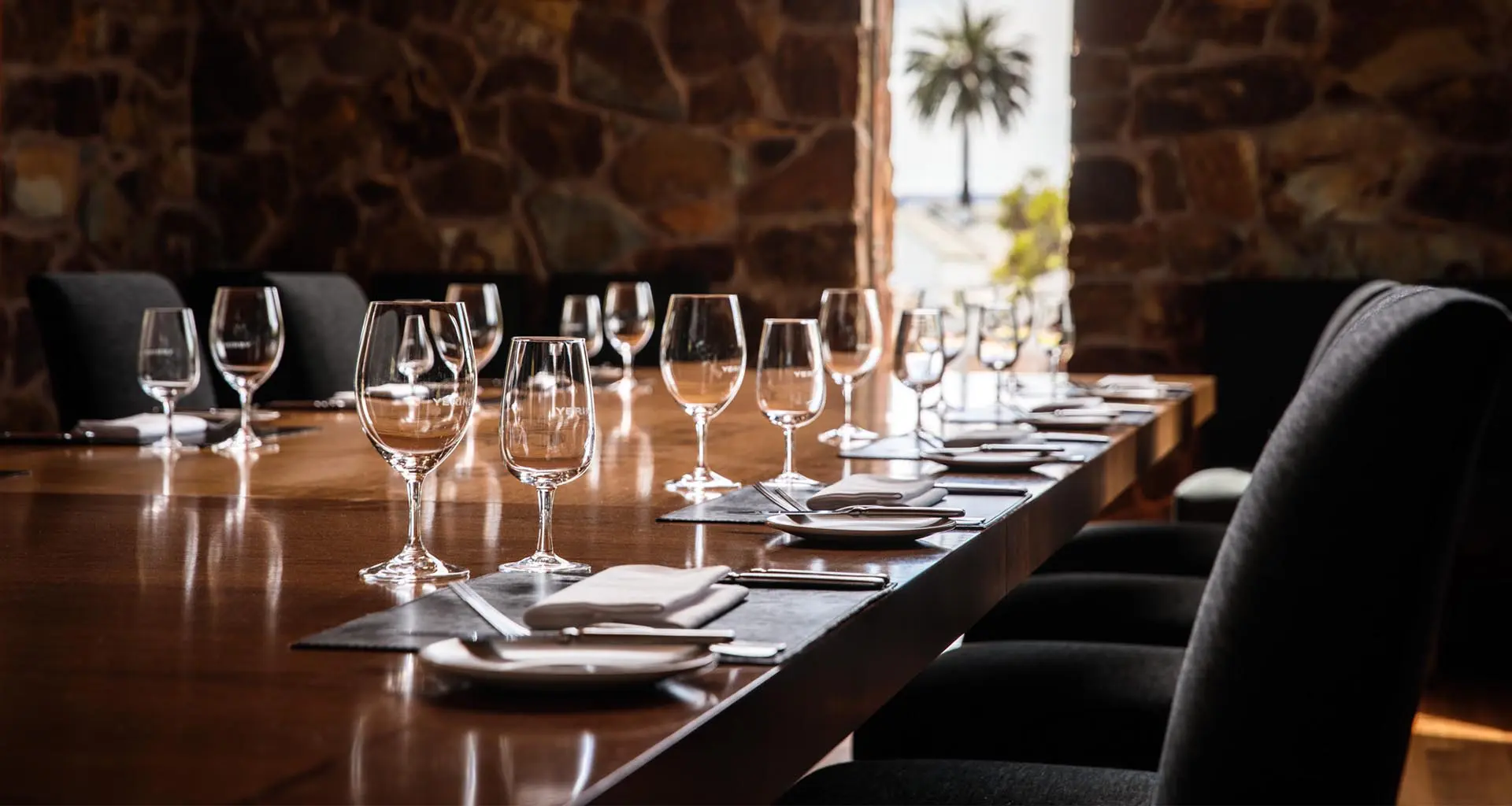 Weddings and Functions
Experience the very best in wine, food and service. Our luxurious estate ensures an event space for every occasion, from intimate settings to grand scale affairs.
Gift Vouchers
Treat a special loved one to their very own Yering Station experience. Gift vouchers may be used at either our Yarra Valley property or on our online store.