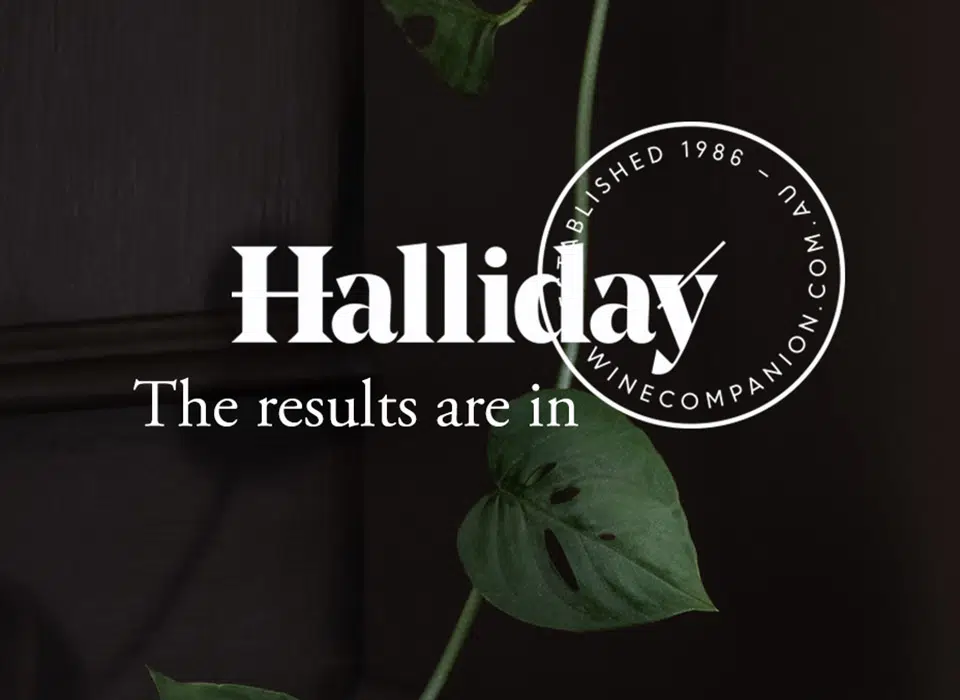 We are delighted to present you with our 2022 Halliday Wine Companion results, just announced this morning.
These accolades are an absolute testament to the unerring passion and efforts of our dedicated winemaking and viticulture teams. Read on to discover our ratings, as reviewed by Jane Faulkner from the Halliday Wine Companion team.
We are honoured to be awarded another Top 5-Red Star winery rating, along with incredible scores on our wines. Our Top 5-Red Star winery rating recognises Yering Station as an outstanding winery regularly producing wines of exemplary quality and typicity. A long track record of excellence, having held a 5-star rating continuously for 10 years – truly considered among the best of the best by the Wine Companion team.

2019 Reserve Shiraz Viognier | 96 points
Rating Category: Outstanding
"Everything is just so with this tip-top reserve. It's full bodied and very rich with lovely spiced plums, mocha and licorice root flavours. The tannins are velvety and plush and this feels quite sumptuous, even decadent. Hard to resist now, but will reward more in time." SHOP NOW
2019 Reserve Pinot Noir | 95 points
Rating Category: Outstanding
"There's a density, a plushness and a level of complexity that puts this in reserve territory. Nicely layered with sweet fruit, spice, cedary oak and ripe, textural tannins. It has a certain savouriness, almost ferrous and of all things, this feels cool across the full-bodied palate." SHOP NOW
2019 Reserve Cabernet Sauvignon | 95 points
Rating Category: Outstanding
"A fragrant and very fine reserve. It kicks off with violets and cassis, menthol and blackberries, licorice and mocha then freshly rolled tobacco. The oak is well integrated, the tannins precise and persuasive and really, nothing is out of place." SHOP NOW
2019 Yering Station Shiraz Viognier | 95 points
Rating Category: Outstanding
"This is firmly in the riper spectrum, yet composed. It's silky and textured, full of dark plums, wood char, licorice and dried herbs. The full-bodied palate is fleshy and satisfying, with expansive tannins. Drinking well right now." SHOP NOW
2019 Reserve Chardonnay | 94 points
Rating Category: Outstanding
"Flavoursome yet somewhat reticent… There's a lovely fragrance and the palate is full of citrus and some stone fruit, all spiced up with a layer of creamy lees; not much, just enough." SHOP NOW
2019 Single Vineyard Laura Barnes Pinot Noir | 92 points
Rating Category: Highly Recommended
"A plush offering this vintage, with the fruit flitting between ripe and overripe dark cherries to strawberry compote." SHOP NOW
2019 Yering Station Chardonnay | 90 points
Rating Category: Highly Recommended
"Stone fruit, spice and citrus… It's refreshing and lively." SHOP NOW
2019 Yering Station Pinot Noir | 90 points
Rating Category: Highly Recommended
"…Flavoursome with spiced cherries and cherry-cola." SOLD OUT | Try our 2020 Vintage, now available
2018 Yering Station Cabernet Sauvignon | 90 points
Rating Category: Highly Recommended
"Brimming with violets, cassis, blackberries and tomato bush." SHOP NOW