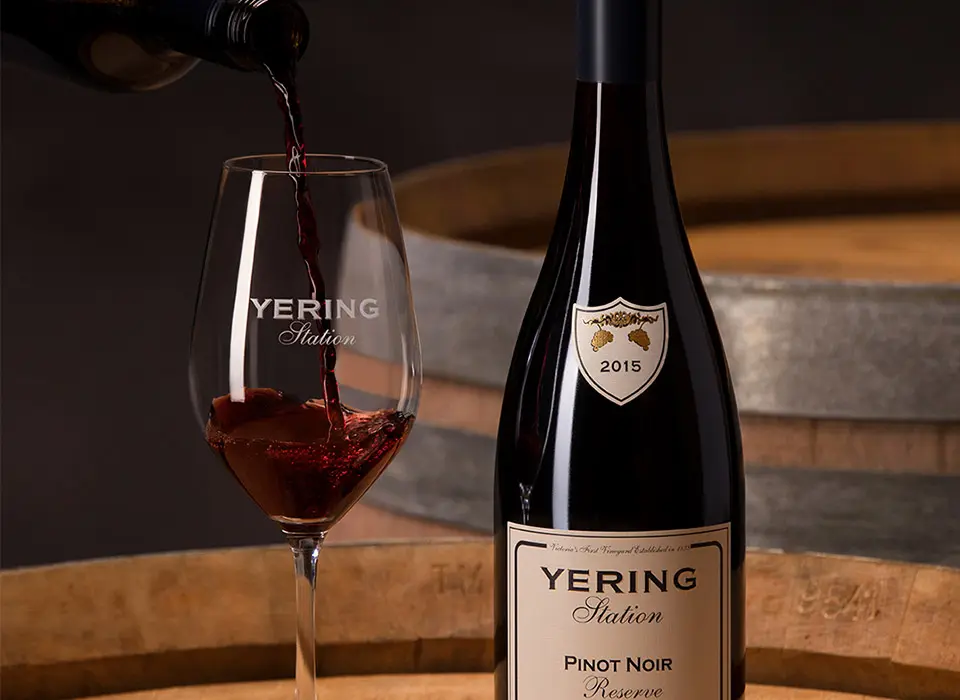 An age-old question in the world of wine. And like all good questions, there's no one-size-fits-all answer.
____________________
Generally speaking, palates with limited tasting experience will typically prefer younger wines that showcase primary fruit flavours. A more experienced palate, however, may gravitate toward cellared wines that show the development of secondary characters, or those that are even more mature than that.
Not too sure where your preferences lie? Should you have the opportunity, we always encourage the purchase of a dozen bottles – allowing for the best of both worlds. Enjoy half now, and the latter half at a later date.
If you follow this approach, it's best to ensure you have the right set-up to store your wines in appropriate cellar-like conditions at home. Best practice for Pinot Noir, and all reds, dictates wine storage at a consistent temperature between 12 to 14 degrees celsius. If you don't have a cool, dark spot in your home that will allow for these conditions, you may consider investing in a wine fridge to ensure your favourite bottles are never compromised.
What to expect if you drink now
This is an option that applies to every single one of our releases – from Little Yering through to Reserves. At Yering Station, you'll never find us releasing a wine that's not ready to be enjoyed in the moment.
If you're opting for a Little Yering or Village Pinot Noir, expect freshness. Bright, juicy fruit-forward characters and subtle spice. These wines are specifically produced with youthful drinking in mind.
If you're opting for a Pinot from our self-titled collection and upward, expect classic cool climate Pinot. Yarra Valley hallmarks to the forefront. Before release, these Pinots undergo their own barrel and bottle maturation, giving them the time and space to come into their own. This maturation process can be anywhere from 10 to 18 months.
What to expect if you cellar
While our Little Yering and Village Pinot Noirs are produced with stylistic 'drink now' intent, they too can benefit from careful cellaring. Putting these wines away for 3 to 5 years can often times showcase beautiful fruit development into a slightly more earthy space.
Our self-titled, Single Vineyard and Reserve Pinot Noirs are most definitely wines that will benefit from careful cellaring. Cellaring windows will vary from Pinot to Pinot and vintage to vintage, as well as your own personal preferences. We generally suggest 10 years, and in some cases 15+ years. If you're drinking a cellared Yering Station Pinot, expect evolved flavours in the space of cranberry, forest figs, Russian toffee and truffles. In some cases – raisins, Christmas brandy cake and soft leathery spice as well.
Lastly, a general note when cellaring Pinot, is to always consider the interactions between acidity and tannins. Both of these elements bring mouthfeel and structure to a wine. During the aging process, these two elements also vastly persist, evolving the wine's dynamic.
If you don't have the time or space to cellar wines – let us do it for you. Visiting our Yarra Valley cellar door enables you to access our back-vintages which we've carefully cellared away in our underground museum. Becoming a Wine Club member also enables you access to back-vintage wines for purchase online.