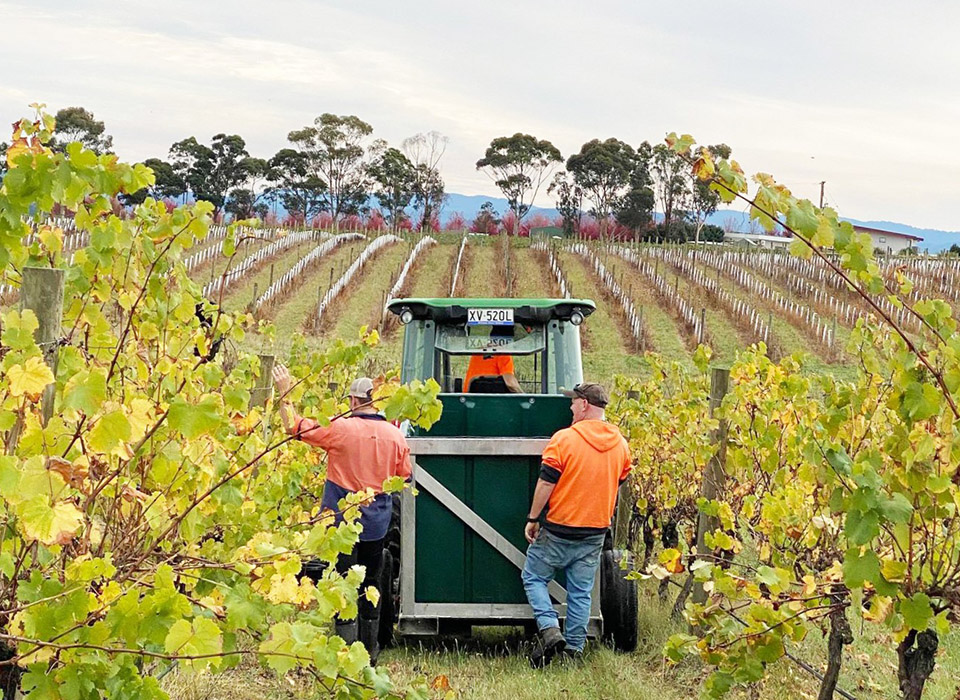 It's hard to believe that we're now at the tail end of the 2021 harvest, but here we are. Always a whirlwind and a joy.
The last of our picks go to Mourvèdre from our Springlane vineyard, along with Shiraz that makes its way into our crowd-favourite Fortified blend.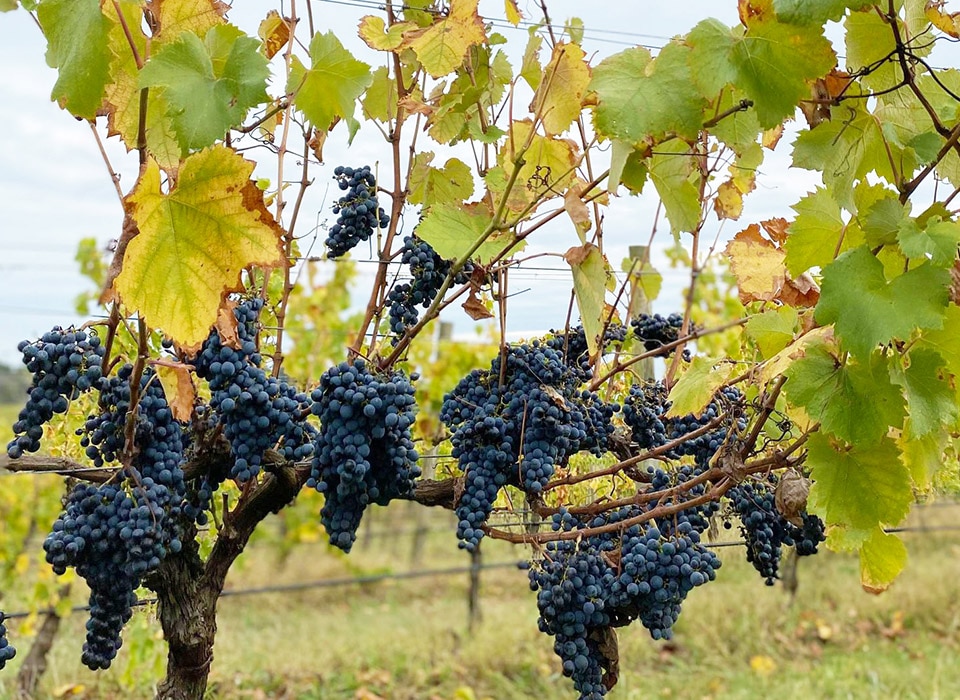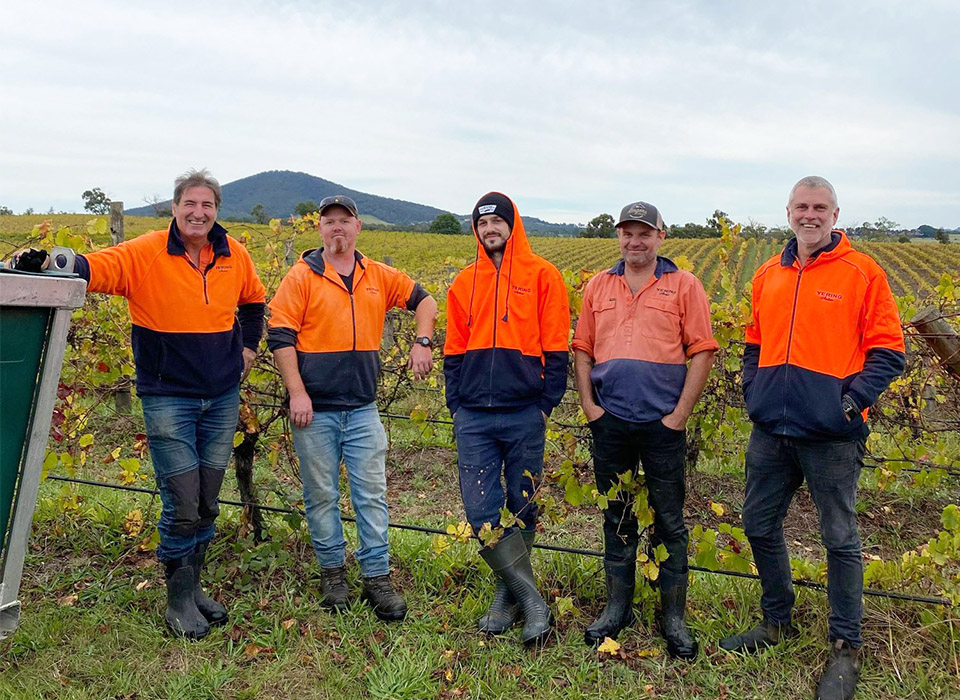 [L – R]: Frank, Bucky, Blake, Burnsy & Rod – who are the heart and soul of our Viticulture operations across our 5 vineyard sites. 
It's all smiles for Team Yering, who are elated at the fruit quality this vintage has yielded. Despite the season's challenges, particularly so with rainfall, grape integrity has been masterfully maintained by our team. Pristine flavours and strong Yarra Valley hallmarks to the fore. We can't wait to soon taste our way through these wines – and of course, for you to do the same.