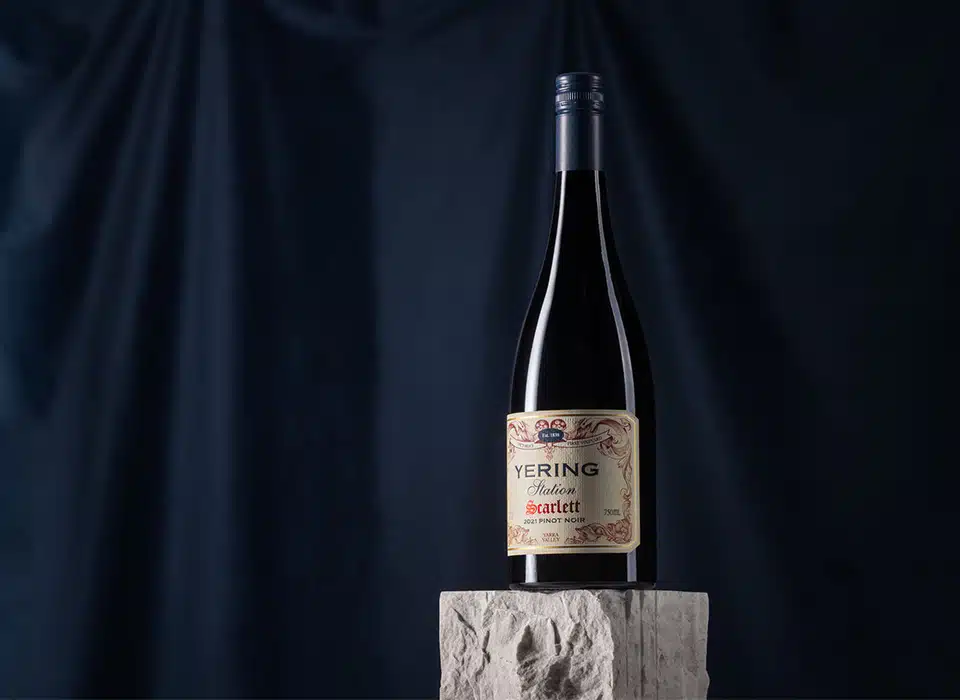 Today marks the proud release of the 2021 Scarlett, our pinnacle Pinot Noir. This release is the first of such calibre since 2017 and the fourth ever-release, preceded by the 2013, 2015 and 2017 vintages.
The Scarlett Pinot Noir is our finest wine produced at Yering Station, with every vintage analysed to determine worthiness of the esteemed Scarlett label. This year the 2021 Scarlett has well and truly performed to such standards, creating a beautifully vibrant, premium Yarra Valley Pinot Noir.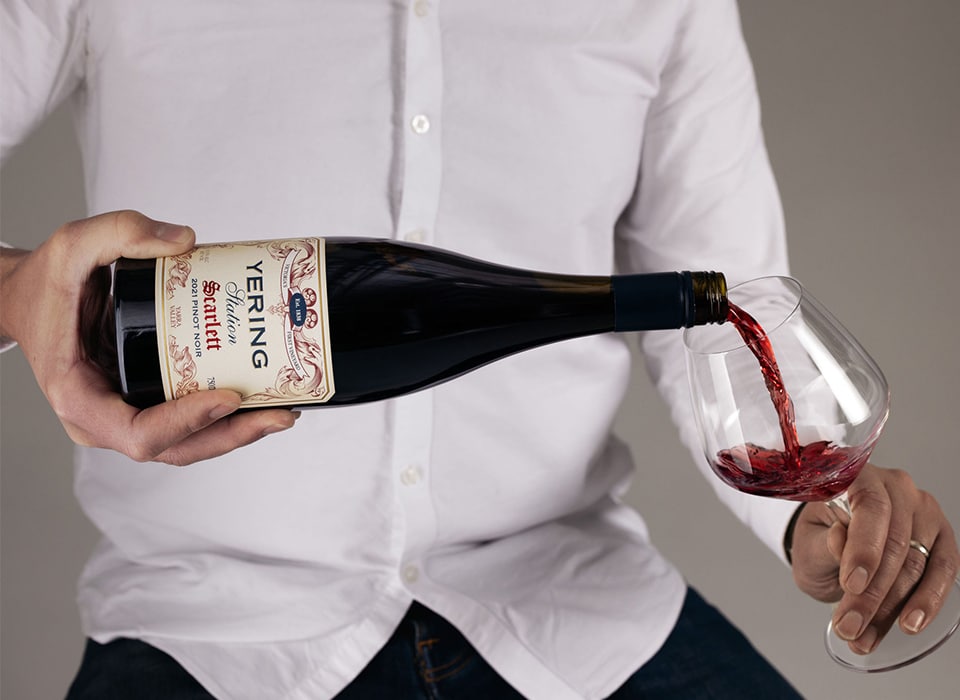 The origin story
The Scarlett is a very special label, born out of the precision viticulture program led by Yering Station's late chief viticulturalist Nathan Scarlett. Nathan identified a 3-acre patch of Pinot Noir amongst the greater 6.7-acre Y07 block at our Yering Station vineyard, a patch that had significantly deeper topsoil than the rest. The vines in this patch are less stressed and more vigorous, resulting in fruit that boasts an effortless balance and an inherently powerful purity.
The 2021 Scarlett, like those of the past, is picked exclusively from this Y07 vineyard, and produced only in the best growing years. Hand harvested, this wine's fruit was split into two small fermenters – one with 20% whole bunches and the other completely destemmed. Gentle maceration followed a cold soak. Post-pressing, the wine was barrelled down for maturation in a mix of 500L and 228L French oak for 9 months. After careful barrel selection the final blend reflects 3% whole bunch and 29% new oak.
This resulted in an ever-expanding wine of perfumed fruit and spices, with elegant, structured tannins leading into a long, fruitful and deeply complex finish. To be enjoyed now or patiently cellared for upwards of 10 years.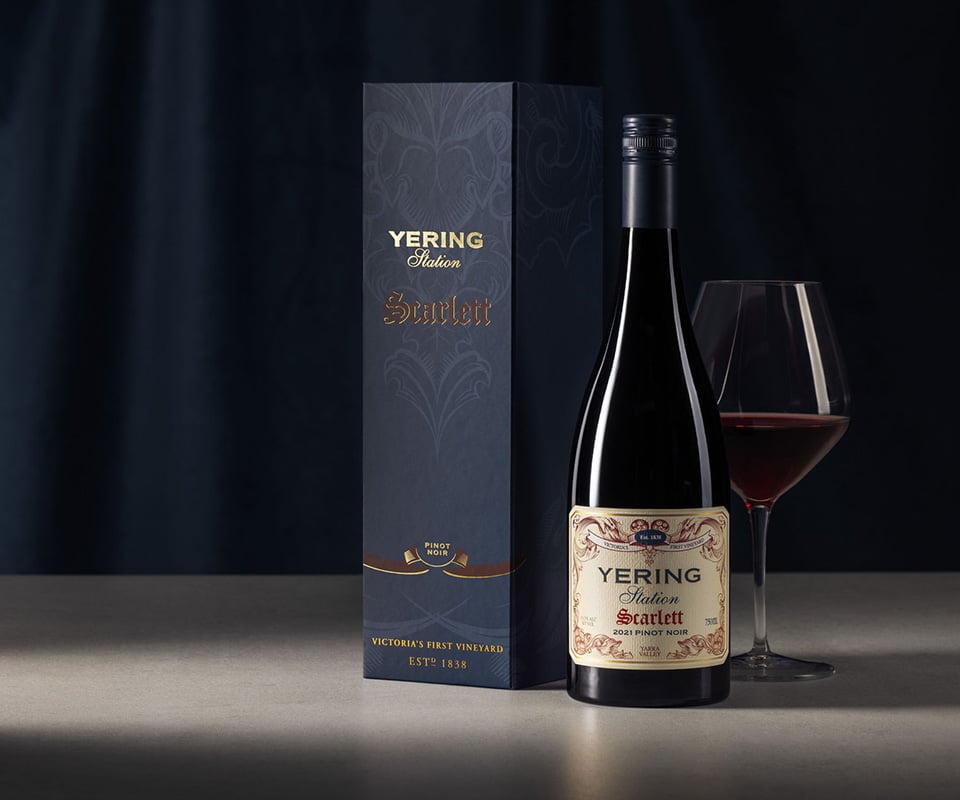 "Unlike almost any other Aussie Pinot Noir" – Ray Jordan, Wine Pilot | 99 points
The 2021 Scarlett has been awarded 99pts by Ray Jordan of Wine Pilot, described as having a "combination of ethereal beauty and immense power" with "a vibrancy and luminosity unlike almost any other Aussie Pinot Noir."
To find out more about the 2021 Scarlett and its supporting flagship Reserves, read what the Halliday Wine Companion had to say here.
With the 2017 Scarlett also receiving a 99 point rating, from James Halliday himself, the 2021 Scarlett is in good company. Watch this space.
Find the 2021 Scarlett Pinot Noir online via our website, or in cellar door.