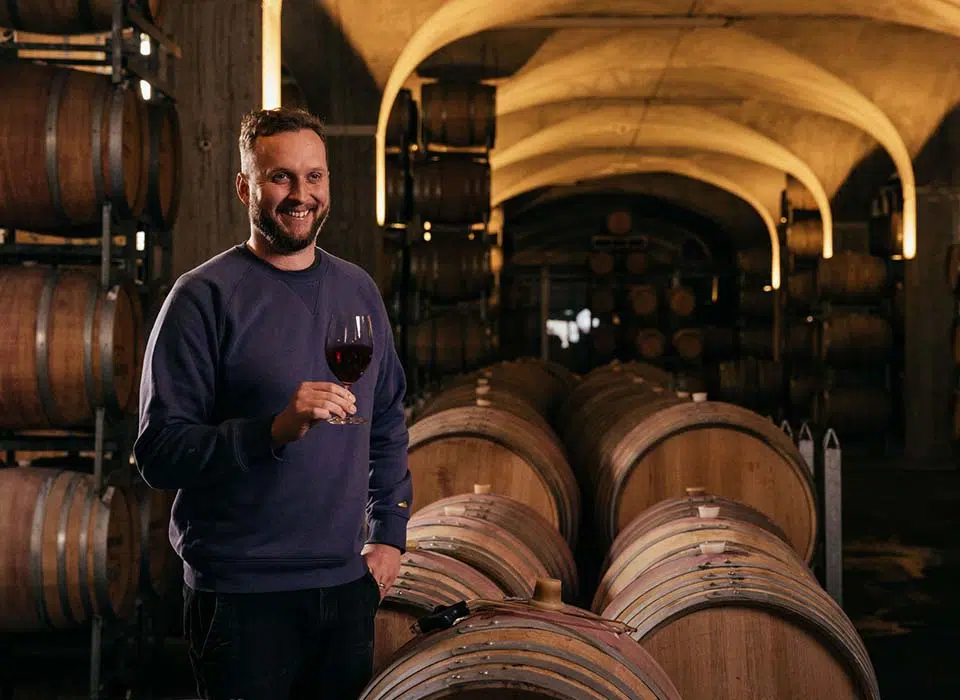 We sit down and talk all things shiraz with Brendan Hawker this National Shiraz Day. ____________________
Q: What makes Yarra Valley shiraz so special?
A: Grown in our cool climate, Yarra Valley Shiraz has a medium-bodied elegance about it. It is wonderfully diverse, typically with a lot of light and dark spice, red and blue fruits – and purple florals too.
Q: How would you distinguish the hallmark shiraz style at Yering Station?
A: We co-ferment a small percentage (around 3%) of Viognier with our Shiraz. I find this really helps to lift the perfume of the wine and builds a beautiful, velvety palate for which our shiraz wines are known. The addition of viognier always stabilises the wine's colour of which you can expect a beautifully rich purple ruby.
Q: Our 2020 Reserve shiraz viognier is releasing in a few days' time, available for sale online and at cellar door, as well as on tasting. What can we expect?
A: A wonderfully complex cool climate shiraz, barrel selected from our best batches of Shiraz from the 2020 vintage. Expect layers of depth and complexity, with berry fruits providing mouth-watering juiciness and fine-tannins delivering a gravelly, almost granitic texture. There's a darker ferrous element too, which is very compelling. There's an inherent ageability factor built into all our Reserve wines.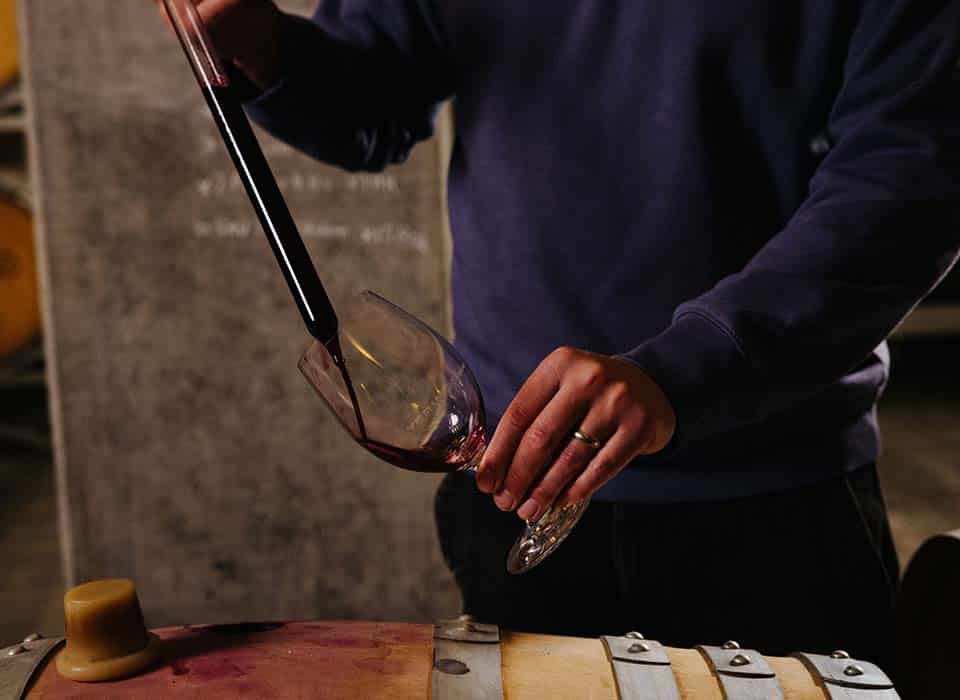 Q: How do you find our Reserve shiraz wines will typically mature throughout their drinking windows?
A: Tannin begins to soften and primary fruit characters evolve into deeper, more complex secondary characters – making for a very elegant and intriguing drink.
Q: How do you typically approach the shiraz winemaking process?
A: We use gravity where we can and macerate quite gently. This brings out balanced tannin structure that isn't too tough or drying. We also mature our shiraz in a mix of seasoned 500L and new 228L French oak barrels for 15 months, before blending our diverse range of shiraz parcels to make the most complex and engaging wines possible.
Q: Favourite food pairing tips for shiraz?
A: Steak – always steak!
Q: Your Yering Station shiraz pick for this winter?
A: It's very hard to go past either our Yering Station Shiraz Viognier, or our soon-to-be-released 2020 Reserve Shiraz Viognier for a special occasion.