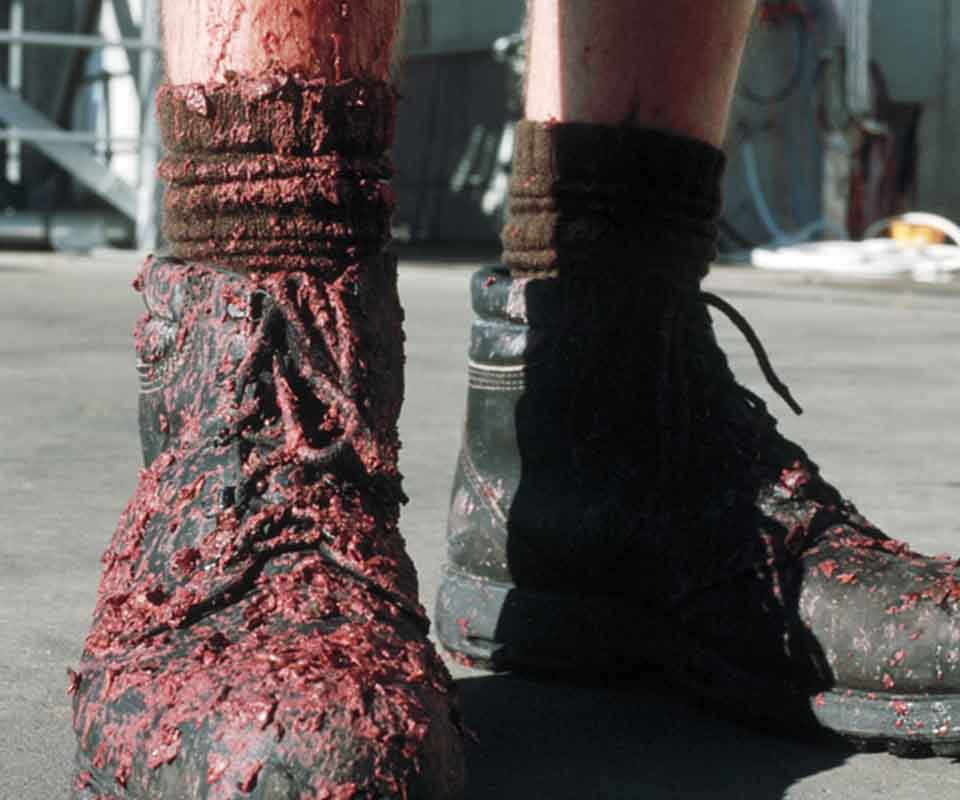 While the Yarra Valley growing season went into the books as one of the toughest we've ever faced, harvest culminated into somewhat of a perfect storybook ending. "We've grown some of the best fruit we've seen, particularly Pinot Noir and Chardonnay", says Rod.
____________________
Passion and perseverance were the two all-important pillars that kept our team motoring through Winter and Spring. August through to December saw some of the wettest months on record with severe flooding experienced across the region. Access to our vineyards was greatly impacted, with flooding rendering our sites almost impossible to get to without getting bogged.
"Our focus was solely on preventing disease; we were in survival mode. We're a modest viticulture team of four who cover our five sites. 100 hectares in total. The pressure on each member was high." When the sun came out in January, we rejoiced and so too did our varieties. We were elated to see our vineyards reasonably fruitful, even our younger sites, in contrast to the travesty faced by many of our neighbours.
"An absolute testament to how hard our vineyard team has battled over those months" Brendan reflects.
The picking of our heartland varieties, Pinot Noir and Chardonnay, began almost a full three weeks later than usual. Remarkably, only one parcel of fruit was picked in February. Despite the delay, pleasant conditions made picking a breeze. Perfectly warm days and cool nights meant fruit parcels could be delivered to the winery without any haste. In fact, the longer, drawn-out vintage meant that every block and variety had all the time they respectively required.
Of what to expect of our Pinot Noir and Chardonnay from 2023, Brendan speaks to "low baume, high natural acidities and a high concentration of flavour." Brendan adds, regarding our Shiraz and Cabernet
Sauvignon, "for these later ripening reds, we can expect a year of wildly perfumed and wonderfully elegant wines."
Our last picks took place on April 21st, drawing the season to a close with Cabernet. In typical style, it was tools down and off to celebrate with a tradition of barbeque and beers.