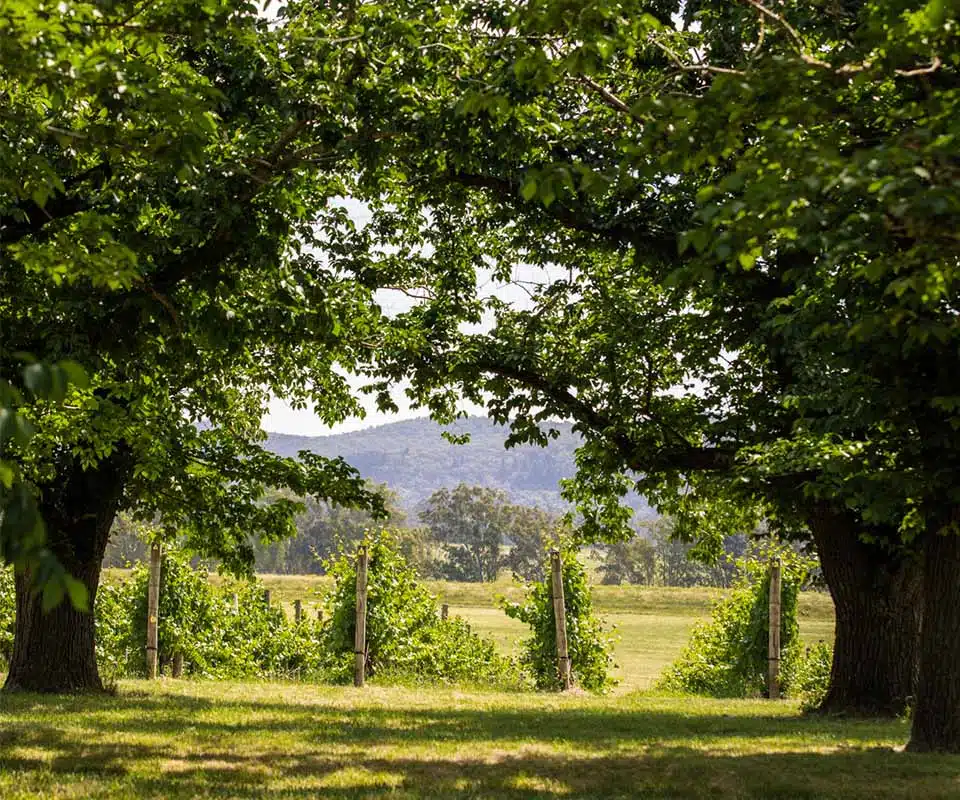 With commitment to land comes responsibility.
____________________
Our family of five Yarra Valley vineyards are managed by many patient hands, all of which are devoted to our ongoing sustainability efforts. Our commitment to our land is unerring, with our team constantly seeking out ways to implement new and innovative sustainability practises in our vineyards and winery.
These include, but are not limited to, drip irrigation,  planting cover crops, composting, conscious water consumption and our winery being powered by solar energy.
Read on to discover the full extent of our efforts and why they make a difference.