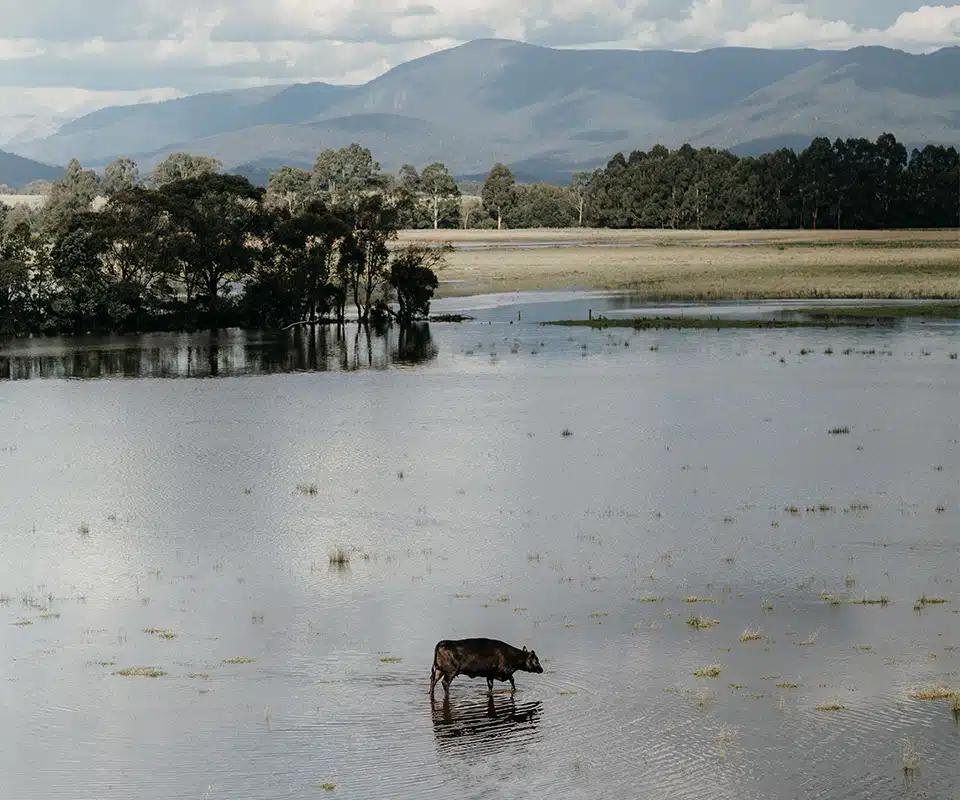 With harvest on the horizon, we sat down with Rod Harrison to reflect on the challenges and triumphs of this year's uncharacteristic Yarra Valley growing season.
____________________
Q: Talk to us about some of the severe and challenging conditions you faced in November + December.
ROD: November's conditions were the most challenging I have faced in 25 years. We were moving into the summer months, yet we were breaking monthly rainfall records. Intense flooding, high humidity and disease pressure like nothing else. Our opportunities to spray for these diseases were extremely limited and we found ourselves working split shifts in tractors to cover ground. We're a modest viticulture team of four who cover our five sites, 100 hectares in total, so the pressure on each member was high. We found ourselves giving our weekends away to Mother Nature as it seemed the best conditions to spray were over a Saturday and Sunday. Although our five vineyards are in a 10-minutes' vicinity of one another, their respective slope and soil types yielded different challenges. Our Carr and Laura Barnes vineyards would intensely pool with water due to their very flat aspects and saturated clay loam soils, for example.
Q: What was a day-in-the-life like during that time?
ROD: Our focus was solely on preventing disease; we were in survival mode. A typical day would start at 2am for half of the team, as the wind seemed to be less of a problem at that hour. They would start a program with 2 spray-carts and work through the morning. We'd then have the other half of the team ready to take over to continue through the day if the conditions were still okay enough. On some mornings, starting early wouldn't be possible if the dew point was too high resulting in wet canopies. these types of mornings, it'd hold us up until daylight  broke. Pulling bogged tractors out of the muddied depths also tended to hold us up a bit, although we seemed to get a kick out of it in the end.
During this intense time, all our usual vineyard practises had to be put on the backburner. Weed control, canopy management, even basic midrow maintenance – they all went out the window as we fought against the wet. When these basic processes couldn't be executed, we'd start to feel we were failing in some way. Maintaining the unit's motivation was imperative, considering the crazy hours and time missed out at home with our loved ones. But we did it. It all seems like blur now; I can't believe we pulled it off. I'm incredibly proud of the four of us and what we achieved.
"I'm incredibly proud of the four of us and what we achieved…"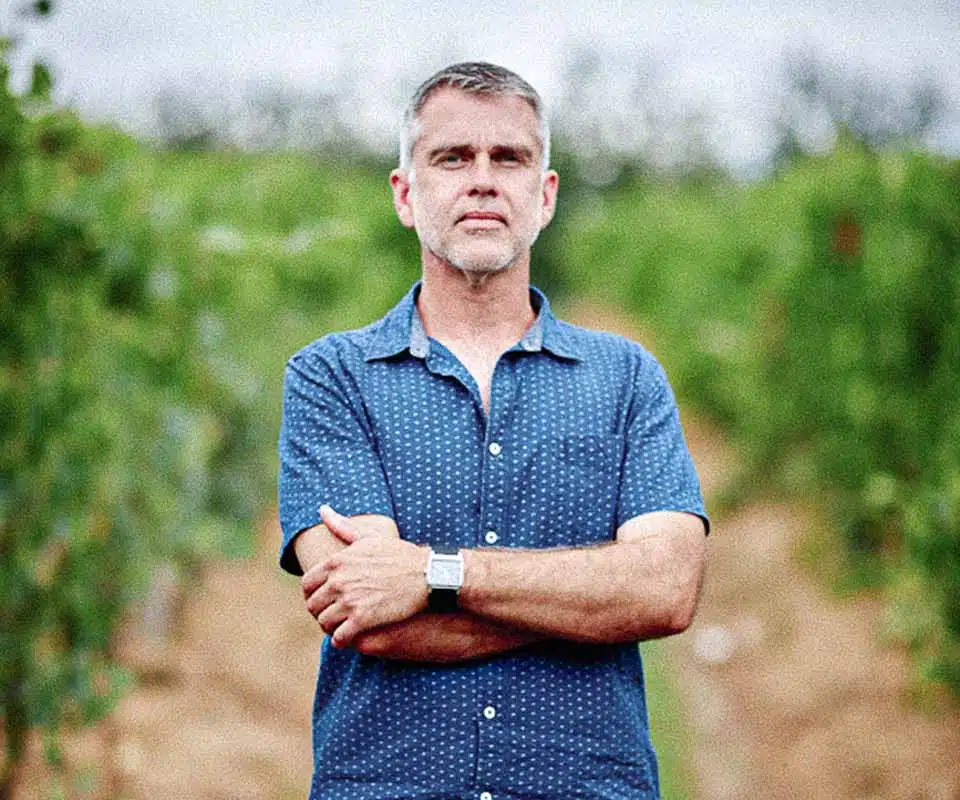 Q: The weather turned around in January. How did this play out in the vineyards?
ROD: We very much welcomed the change, and the majority of our varieties seemed to rejoice – although we still held some concern with our water-logged Shiraz blocks initially. This variety
never reacts well with excessive rain. We had to use foliar fertiliser sprays on these stressed blocks, which we normally wouldn't need to, but they reacted incredibly well thankfully. The change in weather has also allowed us to move around better with equipment. We have now had the chance to catch up and make repairs. Soil compaction and wheel ruts in rows have been a huge issue that needing tending to, as well as our headlands and even driveways that were completely washed away during the floods.
Q: How severely were growers and other winery neighbours in the Valley affected?
ROD: It has been devastating to anyone caught off guard with the season's conditions. I'm hearing a 60 to 100% loss with some growers, particularly anyone trying to grow organically. The Upper Yarra has possibly been hit the hardest. We are extremely fortunate to come out of the season disease free and losing next to nothing. Our crop forecasts show that we're actually growing more crop than the last two seasons, around 600 tone total. This is an absolute testament to how hard the vineyard team have battled over the last few months.
Q: Now that you're through it and veraison has started – what's the outlook looking like for 2023 yields?
ROD: You can imagine how keen we are for vintage now. All our blocks look healthy and fruit full. Our premium blocks are looking naturally well-balanced and won't require too much manipulation. Given we've been able to mitigate disease, fruit quality will be high. The weather forecast moving forward seem positive, with warm days and cool nights expected. Small amounts of rain are predicted, but we can manage that with adjustments to our irrigation program.