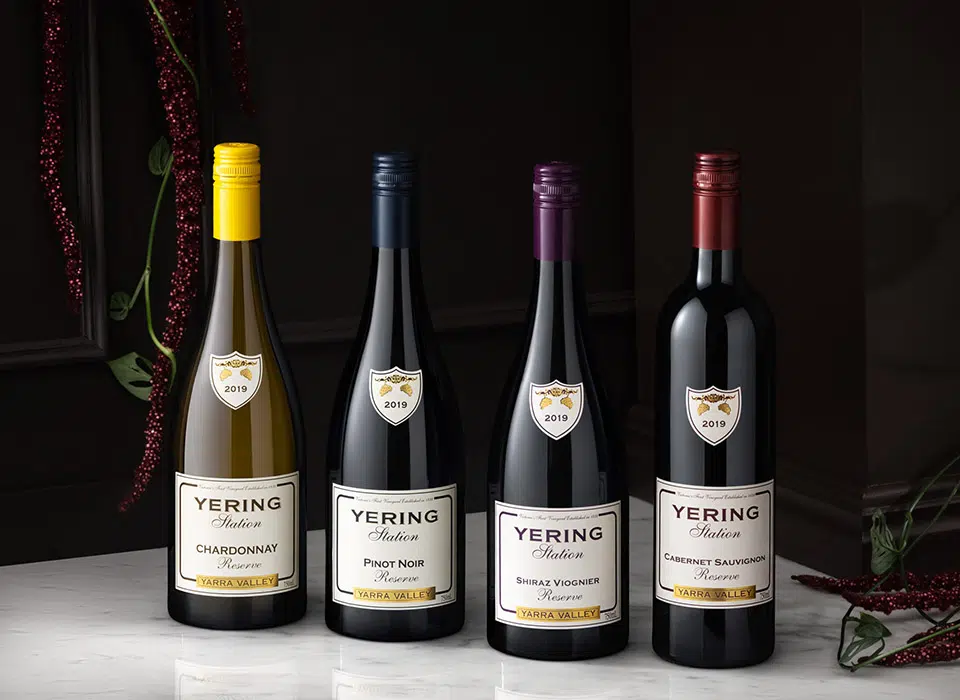 Introducing our flagship Reserves. Wines that speak of time, effort and place in the purest of forms.
____________________
We are delighted to announce the release of our four outstanding 2019 Reserve wines.
Since 1997, we have strived to get the very best out of each grape. To select the best of the best in our cellar, isolate it, and present it to the world as our Reserve. We continue to stay true to our philosophy and only present Reserves that are worthy of wearing their label with pride.
In some years, it's a collection of Reserves and in others, a sole stand-out. This year, we are proud to release all four varieties. Our 2019 Reserve Collection is a spectacular display of our best blocks, rows and parcels across our esteemed Yarra Valley sites. Powerful, concentrated and expressive, they speak of the season, the land and our efforts in the purest of forms.
What makes our 2019 Reserves spectacular…
The 2019 season saw a cold, dry winter and early spring that was followed by significant rainfall. Thankfully, these conditions saw excellent fruit set achieved across all varieties prior to December's rain.
Rod Harrison, chief viticulturist, recounts how well our vines were set-up through January's heat spikes, creating steady flavour development through to February. As a result, our grapes realised outstanding concentration, densely packed with flavour and ripe tannin.
Brendan Hawker, senior winemaker, notes that the level of intensity and concentration found in our 2019 Reserves is reflective of the warmer year. Having a range of vineyards from which we can build our blends allows Brendan and our team the luxury of careful block selection to arrive at perfectly harmonious Reserves.
"I'd like to recognise the hard work and commitment that goes into producing them, from both the vineyard and winery teams. I see this manifest when tasting the wines, in their intrinsic power and finesse, and their continuing legacy of quality." – Brendan Hawker
This season saw the team hunting select cooler sites to coax out nuances of elegance and finesse, pairing with the inherent power of the vintage at hand. This, along with further detailed blending and barrel selection results in a quartet of proud and powerful Yering Station Reserves.
These wines are an absolute pleasure to drink now, but your patience will also be rewarded with careful cellaring over the next ten years.
Releasing with high accolades in tow from celebrated wine writers at Halliday Wine Companion, The Real Review and more. Browse the collection now.