Our historic cellar door with its rustic charm, high ceilings and whitewashed brick walls operates as both a tasting room and an art gallery. We exhibit the works of both established and emerging Australian artists in all art forms. Exhibitions are located in the Main Gallery on the ground floor and in the Winery Viewing Gallery, with exhibitions rotating every four to six weeks. A selection of outdoor sculptures are also on display in the gardens and on the Sculpture Terrace overlooking the Yarra Ranges.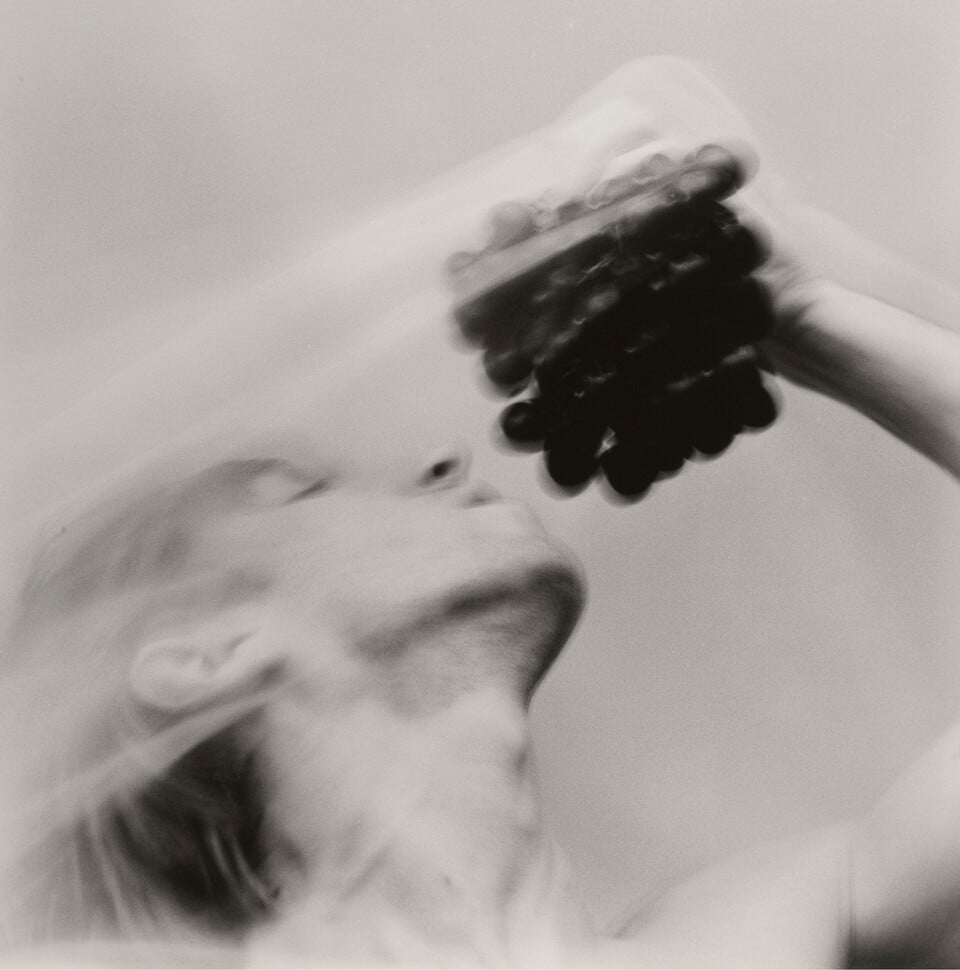 from the series Nijinsky and the Ecstasy of the Divine
Current Exhibition in the Main Gallery
The Dance
Kate Baker | Photography
Emmy Mavroidis | Sculpture
14 April – 23 May 2021
Isadora Duncan observed that 'Dance is the movement of the universe concentrated in an individual,' while Martha Graham maintained that 'Dance is the hidden language of the soul.' Indeed, whether expressing interior soul space or embodying physical place, dance, by its nature, moves in a region beyond words, and as such confounds all attempts at translation.
For over ten years, Australian photographer Kate Baker has worked to co-create unique dream-like dance performances for select dancers through which it is possible to register the essence of this most fleeting of all artforms. The Dance brings together images created across a succession of unforgettable collaborations: Nijinsky and the Ecstasy of the Divine with Hamburg Ballet soloist Aleix Martinez, Dances with Lyrebirds with Melbourne dancer and site-responsive performance artist Gretel Taylor, and La Poesia Della Danza series I & II, and the Abbotsford Convent Laundry series, created with Sydney dancer and choreographer Venettia Miller. The individual silver gelatin photographs handcrafted in Baker's Yarra Ranges darkroom have been selected for their ability to convey the dynamism, the emotion, and the sensuality of the dance. In their light and shade one discerns the beautiful intensity behind the music.
Baker's transcendent images are set alongside sculptures by Warrandyte artist Emmy Mavroidis, who represents the human form as a medium primed for acts of creative expression.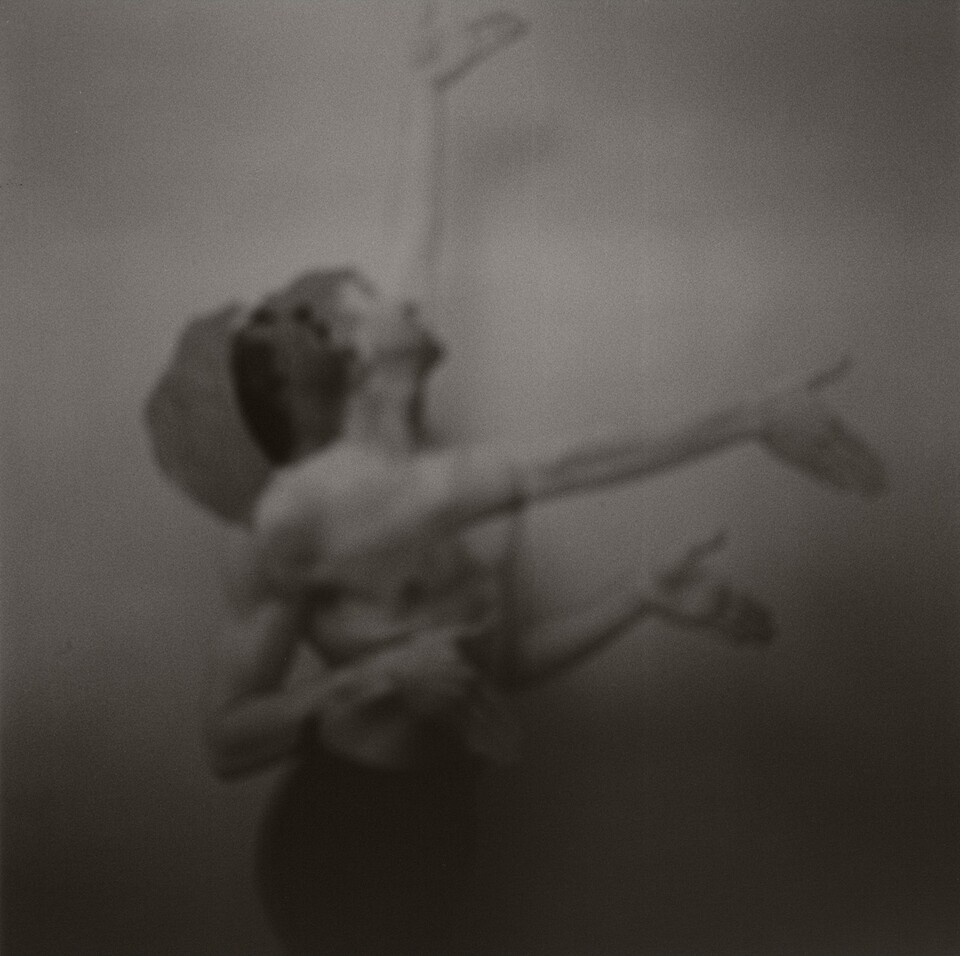 Kate Baker, Double Faun, silver gelatin print, 84 x 84 cm
Emmy Mavroidis | Sculpture
The art of Melbourne-born artist Emmy Mavroidis is fundamentally concerned with the movement of the body. This exploration has produced a series of suspended-motion sculptures created by applying gestural abstraction to wax. The resulting cast bronze works convey an irrepressible verve that remains conspicuously alive and present in the final form.
In the creation of sculptures in wax that capture the human body's movement, Mavroidis necessarily works with concentrated urgency, for the essence to be captured evaporates in the presence of hesitation, and the final form will fail if the inessential takes hold.
This method is employed to great success in award-winning sculpture Run Like This. Ever awake to the irrepressible vitality women share, Mavroidis has used her hands to shape the malleable matter so as to redefine women's position in the world, for her definition of the feminine is neither passive nor inert. Instead, the feminine is shown to be a vast creative act, and as much a bounding through space as a pas de deux with time.
To view Mavroidis's figures is to see essence released into form, thus enabling an experience of kinaesthetic empathy: a feeling generated by observing and internalising the movement of others that can be heightened significantly through the art of the dance. The phenomenon involves Theodor Lipps' theory of Einfühlung. Lipps maintained that when observing an acrobat or a dancer, spectators can experience an 'inner mimesis', whereby they feel as if they are enacting the actions they are observing. Mavroidis explores this enigmatic connection between bodies: a somatic connection that underlies all social and cultural interactions.
Mavroidis completed a Batchelor of Fine Art (Painting) through the VCA in 1986 and a Diploma of Education through the University of Melbourne in 1992. She works out of Nyora Studio Gallery in Eltham, which she founded with partner and fellow artist Aldo Billota in 2003. She has been widely exhibited in Australia and abroad, and has received numerous awards for drawing, painting and sculpture, including the Arnold Bloch Leibler Award at the Yering Station Sculpture Exhibition 2019. Mavroidis is currently completing a Master of Fine Arts by research at the VCA.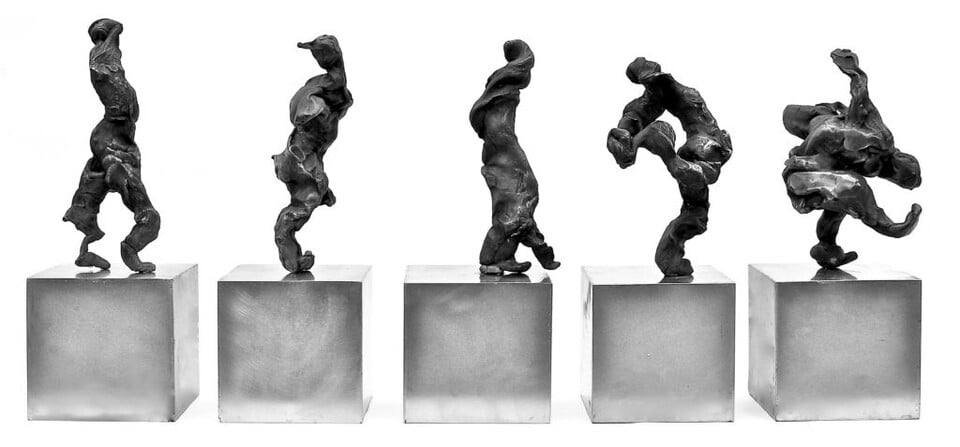 Gardens & Sculpture Terrace
The Michael McCoy designed gardens and Robert Conti designed terrace provide ideal sites for works by some of Australia's most accomplished sculptors.  Across the summer Yering Station are delighted to present works by Jane Bennetts, Maria Coyle, Ernst Fries, Martin George, Rudi Jass, Bill Ogilvie, Brian Paulusz  and Michael Sibel.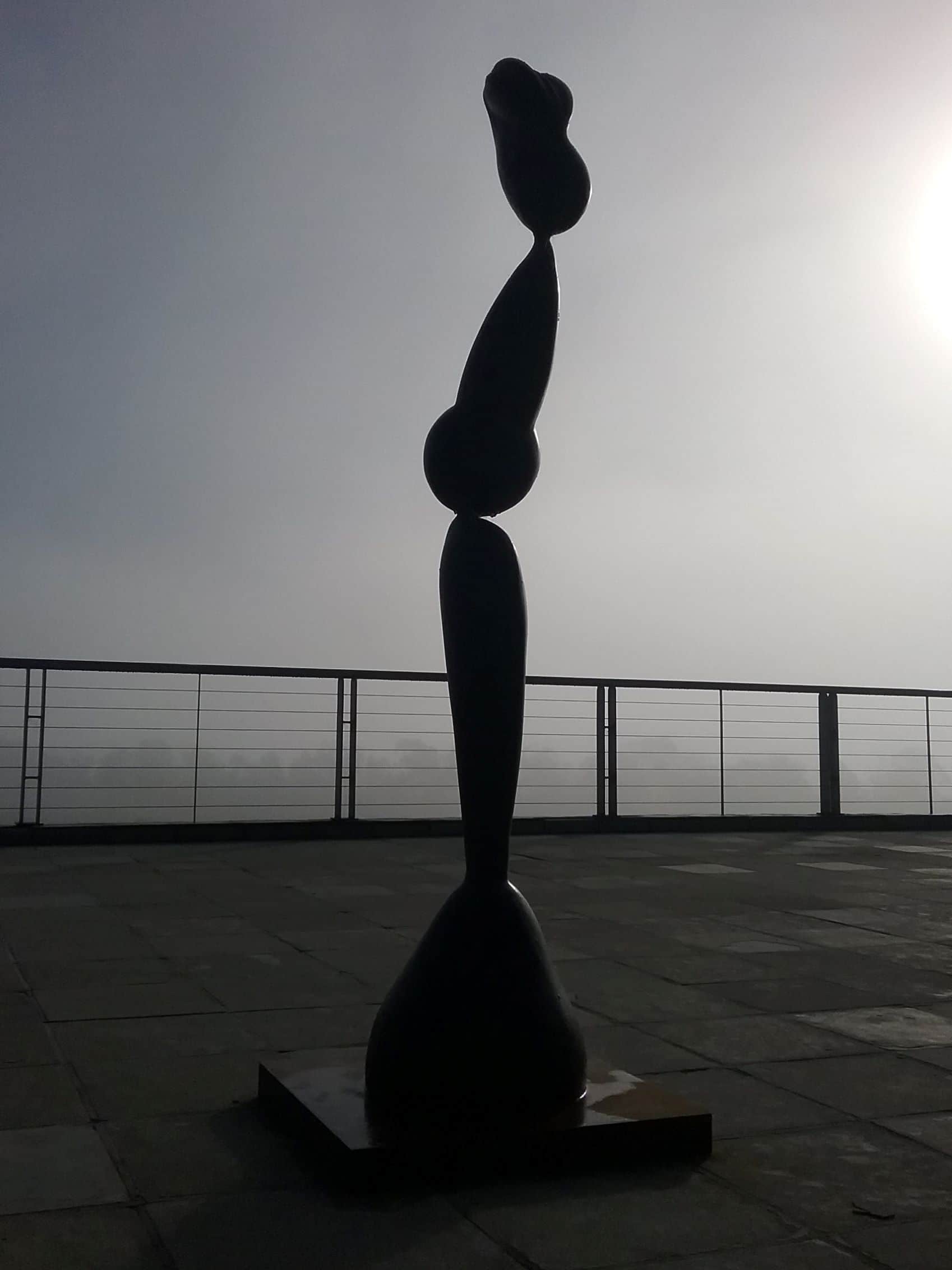 Michael Sibel, Black Bud, bronze, 200 x 65 x 65 cm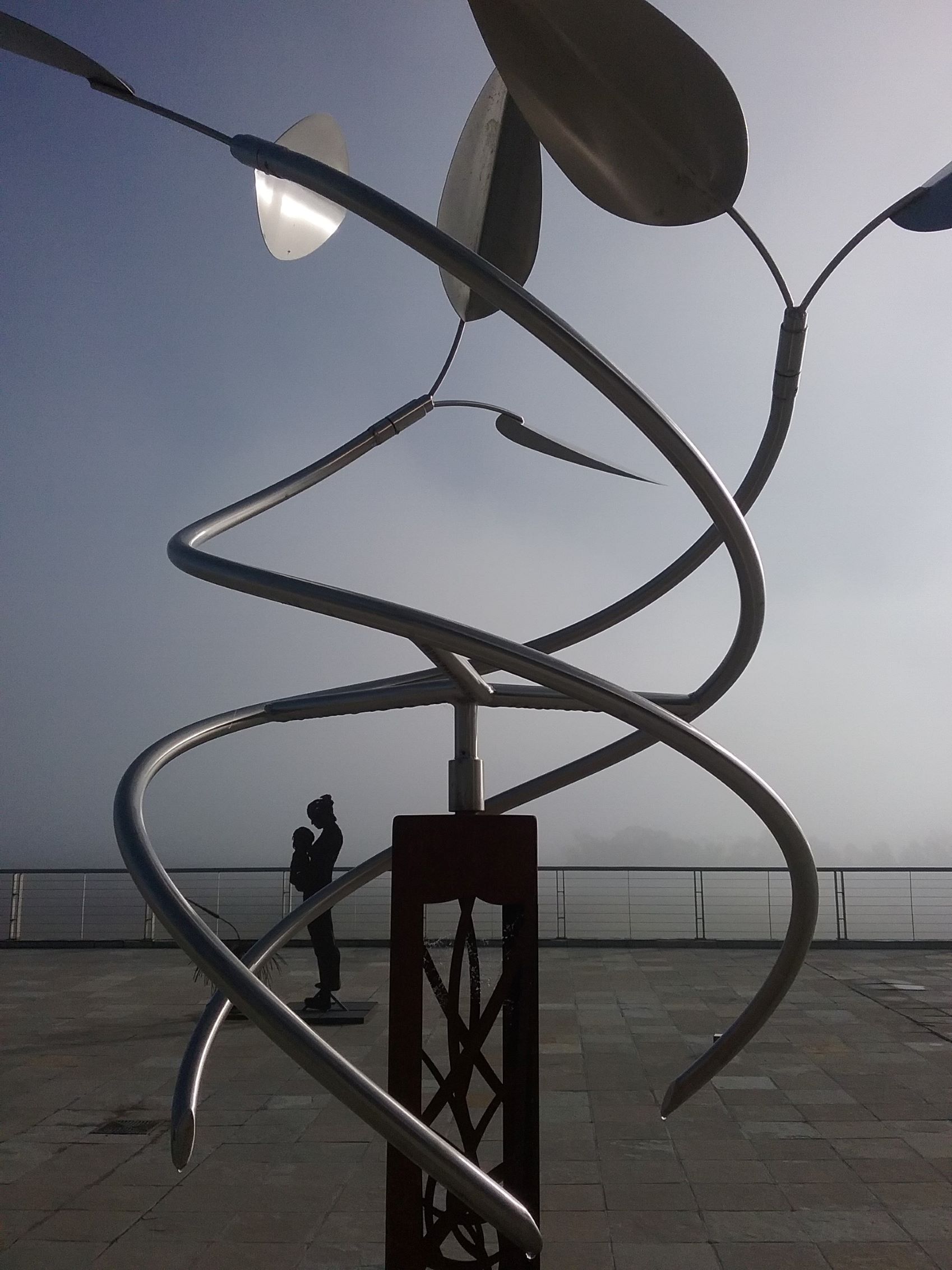 Rudi Jass, Plantation, Corten steel, stainless steel, brass, bluestone, bearings, 300 x 300 x 270 cm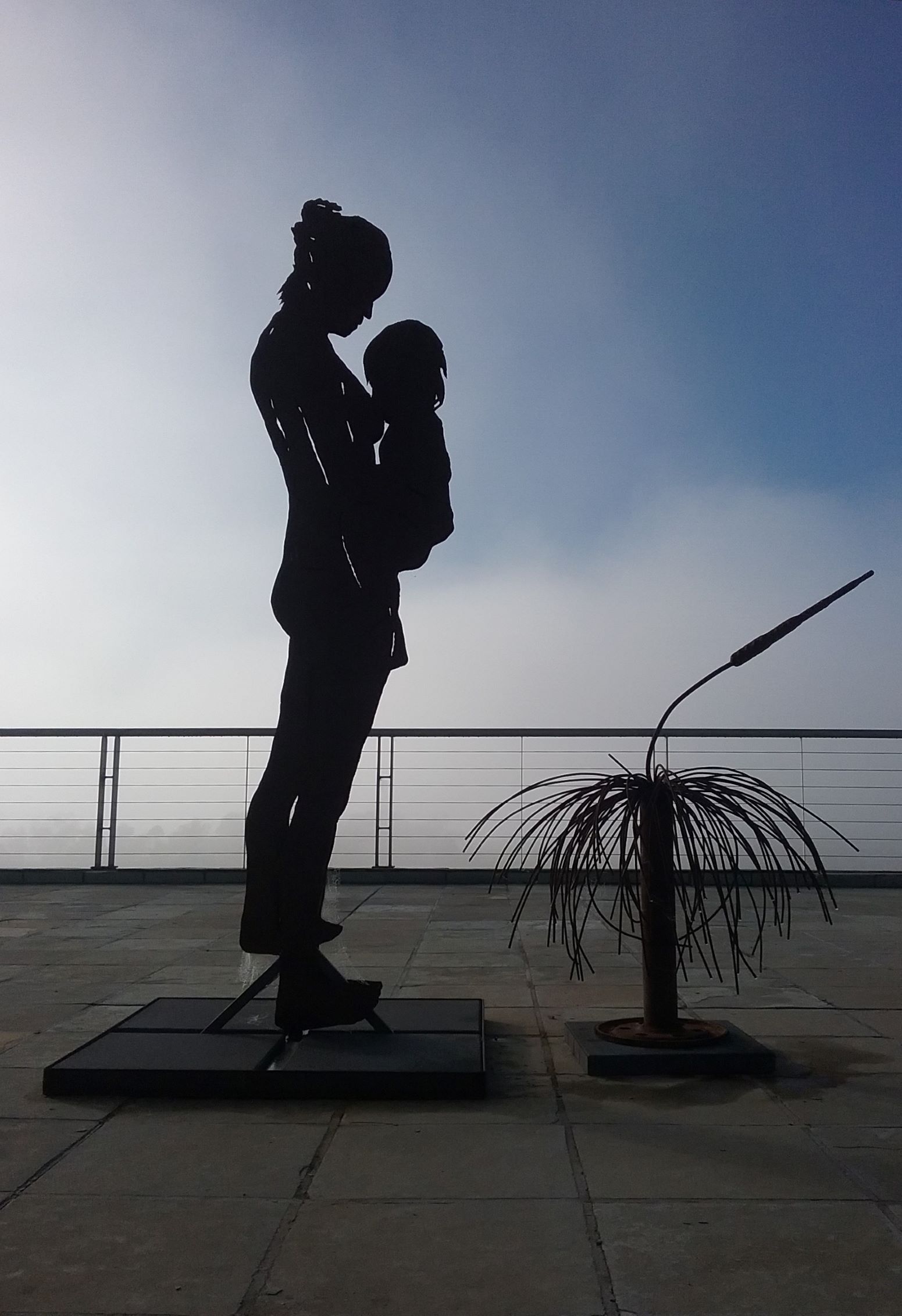 Jane Bennetts, Resilient (Xanthorrhoea, mother and child), Steel, 180 x 150 x 50 cm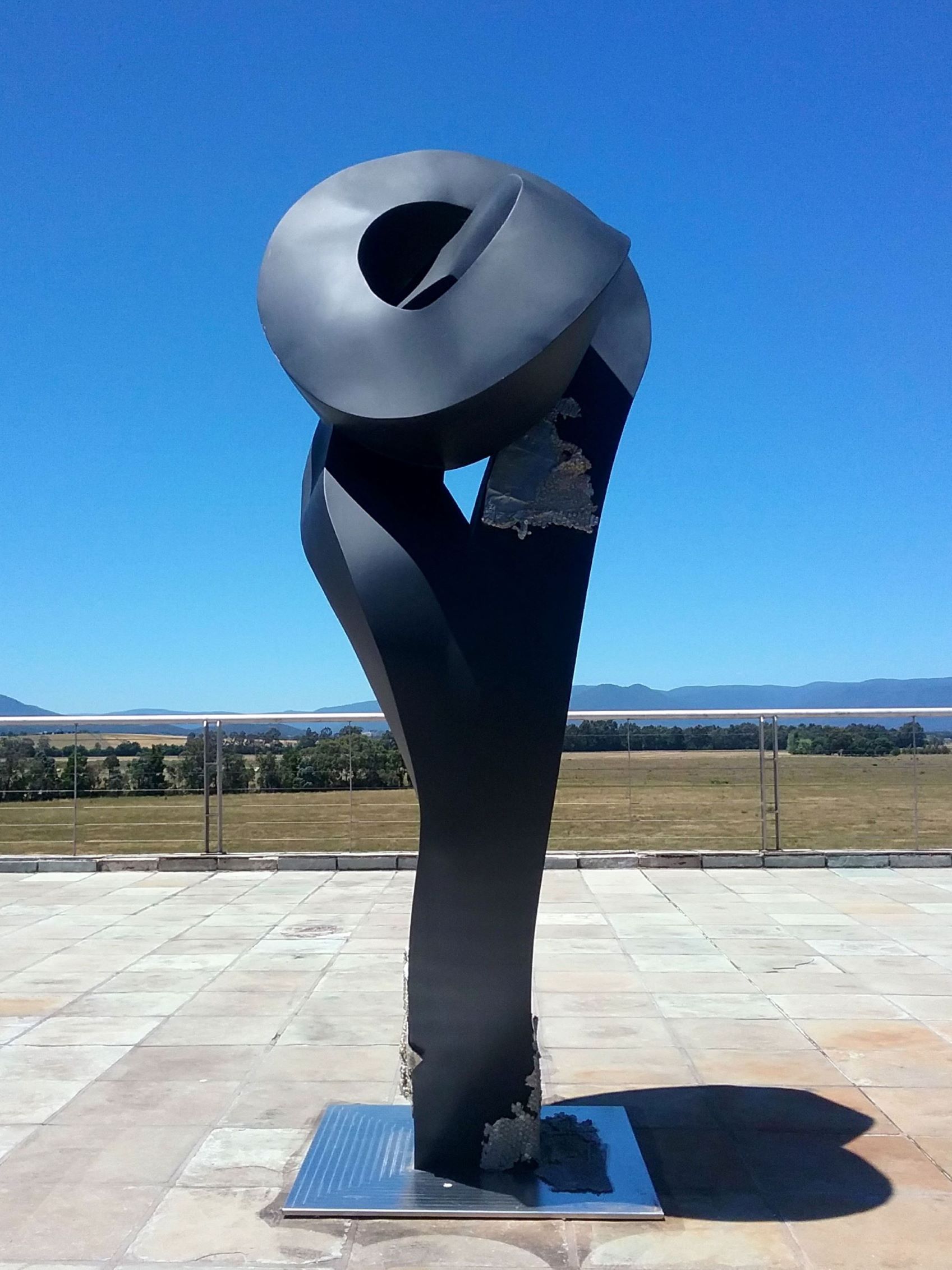 Martin George, My Girl's Up the Duff, stainless steel, pewter, paint, 270 x 120 x 120 cm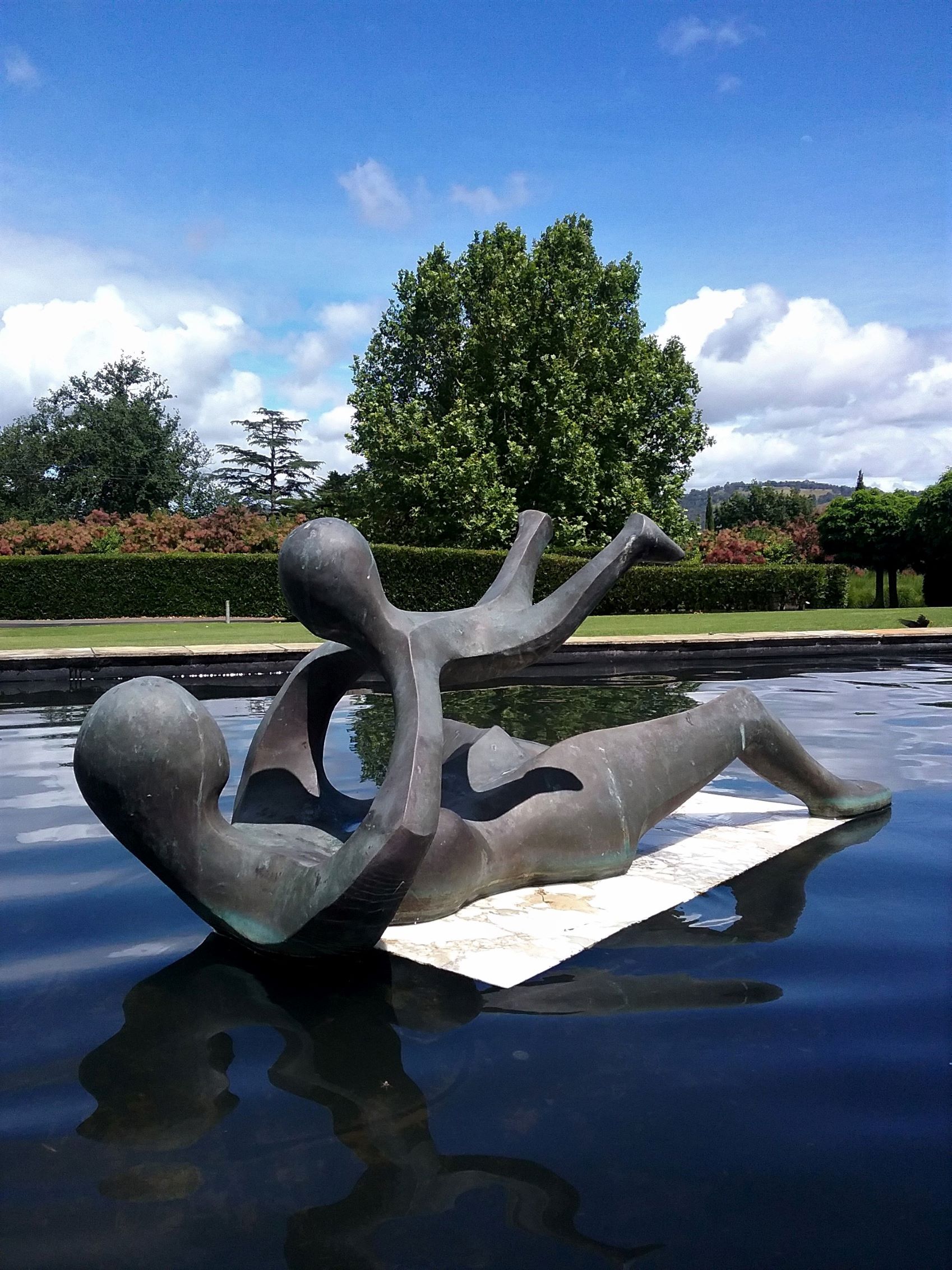 Bill Ogilvie, Little Miracle, bronze, marble, 80 x 170 x 110 cm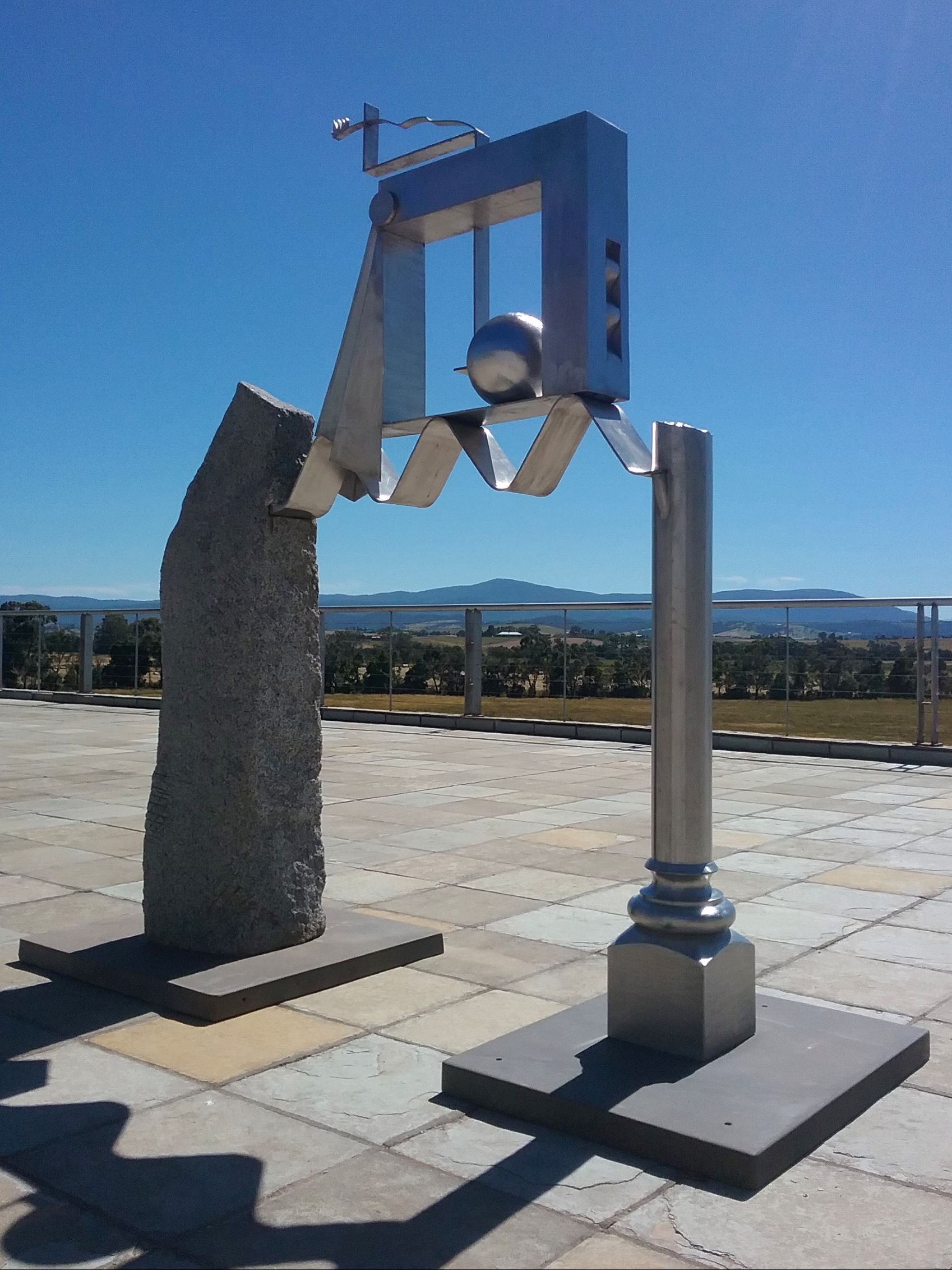 Ernst Fries, Culture Window, granite, stainless steel, 200 x 156 x 30 cm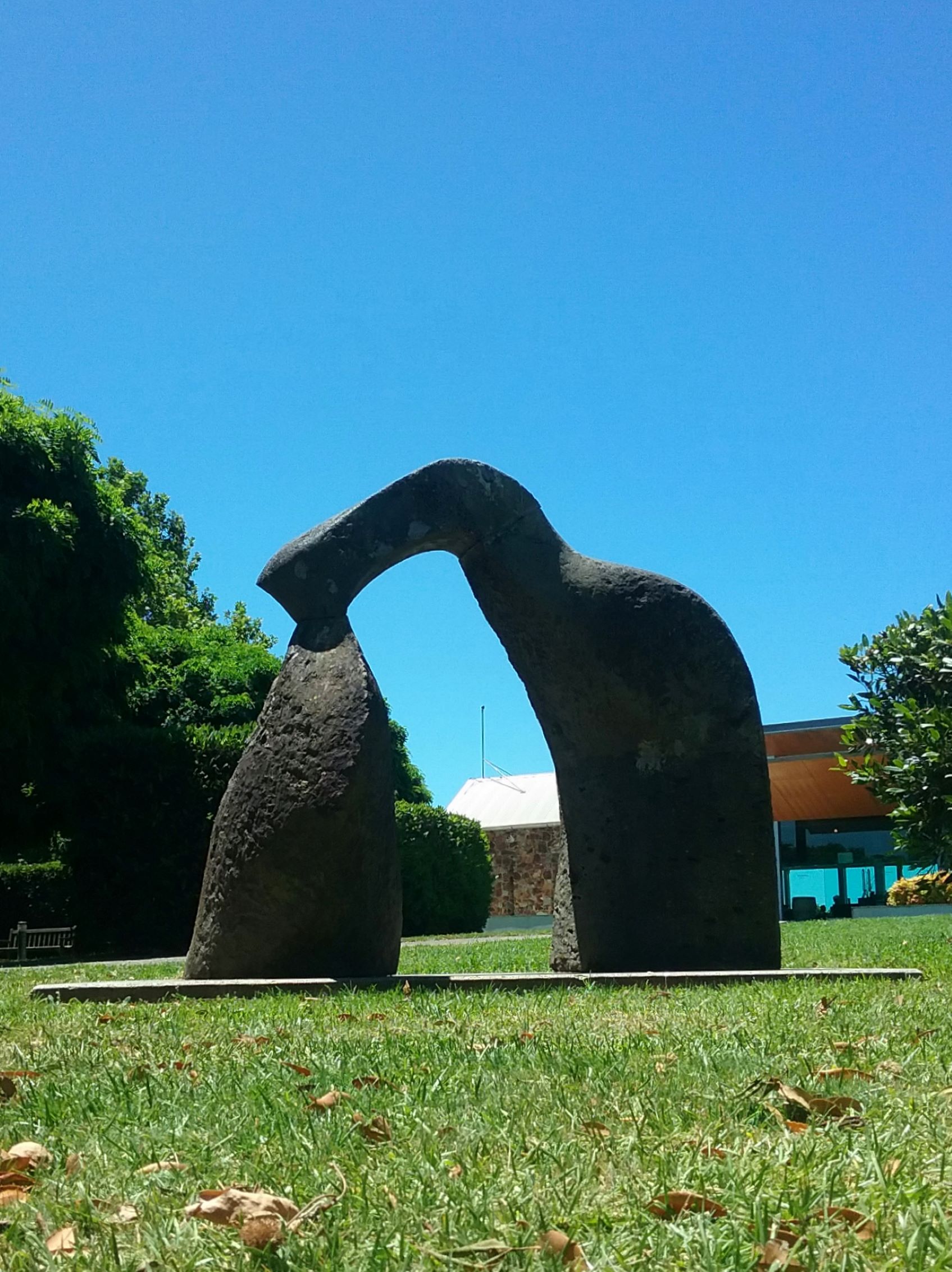 Brian Paulusz Children's Entrance, Basalt, 150 x 170 x 70 cm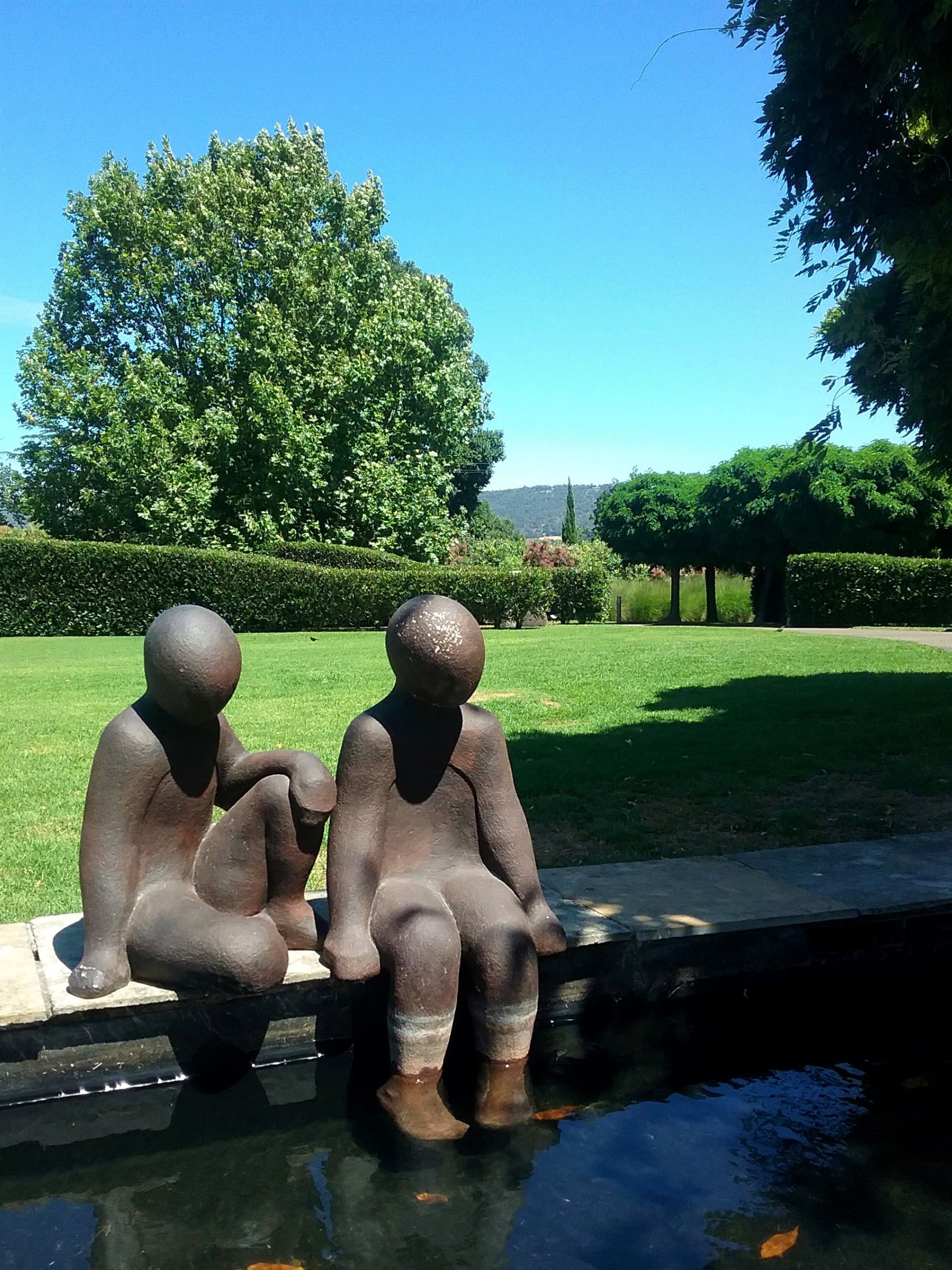 Maria Coyle, Children Chatting, ceramic, variable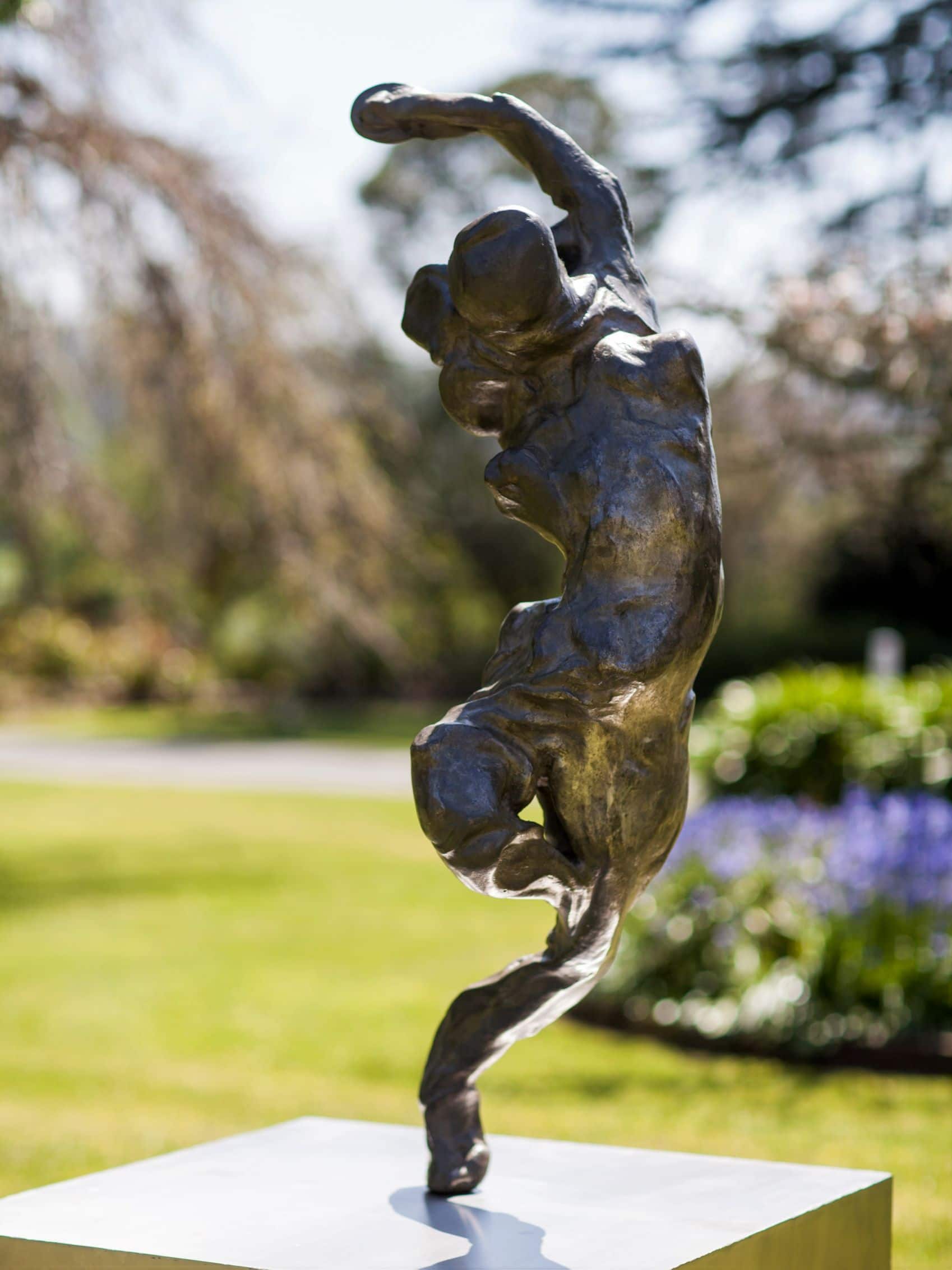 Emmy Mavroidis, Run Like This, bronze, stainless steel, 130 x 70 x 70 cm
10 July — 16 August
Richard Young
Scarred Species
Yarra Valley Arts | Yering Station Sculpture Exhibition & Awards
Each year, we also celebrate and host the Yarra Valley Arts / Yering Station Sculpture Exhibition & Awards, which runs from late October through to early December. This event has a long history of showcasing an outstanding cross section of contemporary Australian sculptural practice. During this period, a beautifully curated exhibition of sculptures extends across our grounds and through the restaurant and winery building. All commissions from sales associated with Yering Station's Arts Program are donated to My Room Children's Cancer Charity. This years' Sculpture Exhibition is regrettably cancelled due to COVID-19. We are, however, delighted to announce that the 20th anniversary of the sculpture exhibition at Yering Station has been rescheduled for the spring of 2021, exactly twenty years on from the launch of the first show in 2001.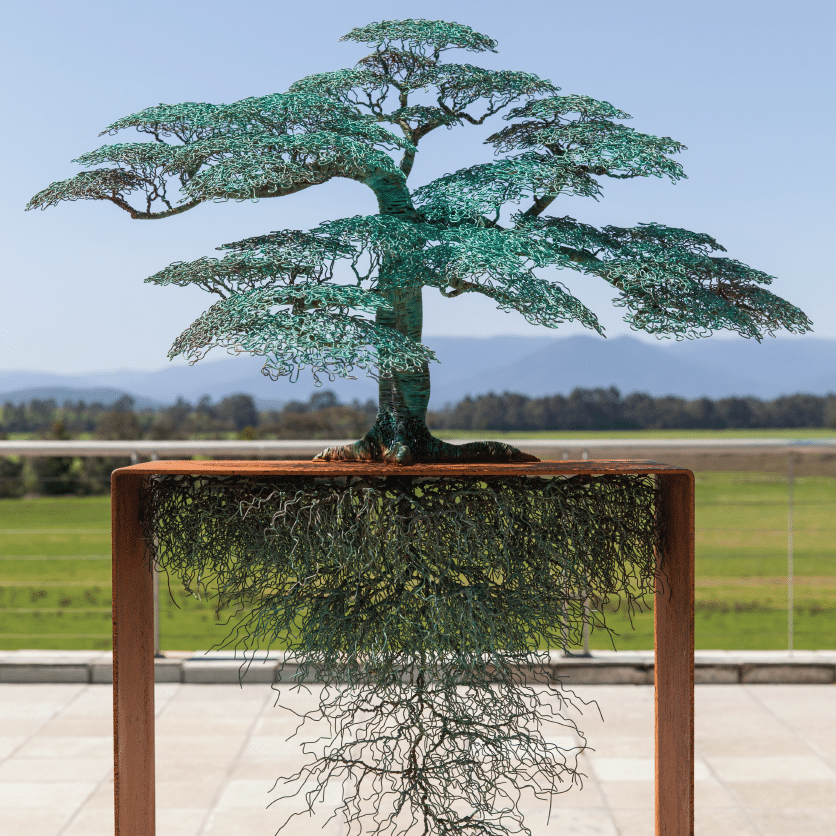 Ulan Murray, Sacred Ficus, copper, Corten steel, stainless steel, 180 x 100 x 50 cm
As is entirely fitting for an annual event that has showcased new works by so many outstanding Australian sculptors since its inception, we are planning a truly memorable 20th anniversary celebration at Yering Station. We are also introducing some new opportunities for sculptors. At this stage we can reveal that the Sculpture Exhibition Event Launch, formerly hosted with generosity by long term sponsor Arnold Bloch Leibler, will for the first time be celebrated at YAVA Gallery & Arts Hub, Yarra Valley Arts' exhibition space in Healesville.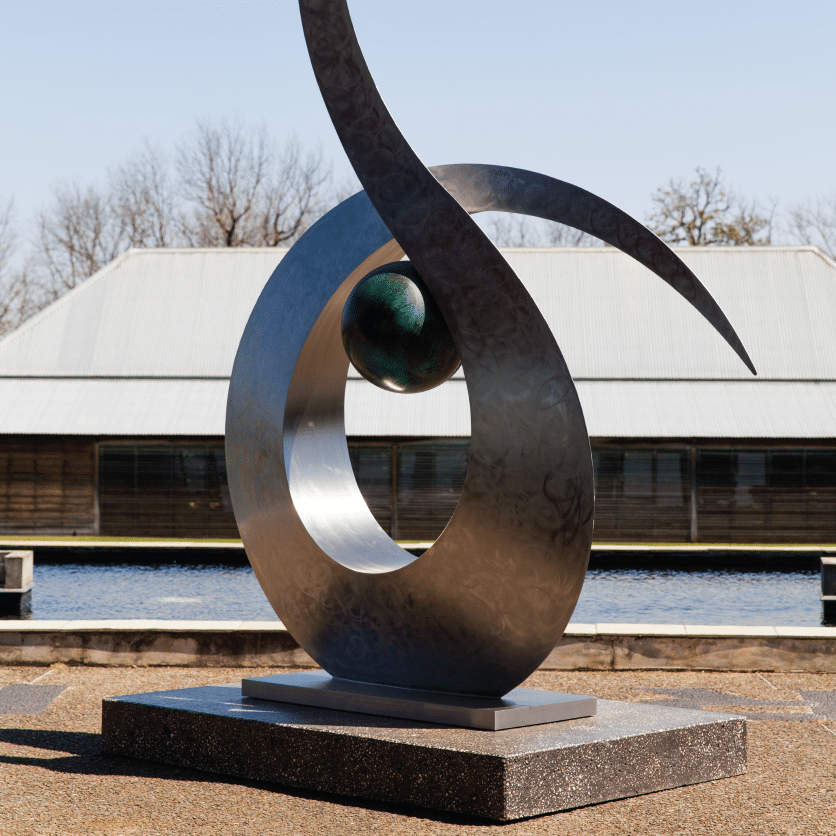 Ben Fasham, Entwined, stainless steel, bronze, 347 x 240 x 150 cm
We can also reveal that, alongside the 20th anniversary exhibition at Yering Station and the concurrent exhibition at Arnold Bloch Leibler, we will be launching an inaugural small-sculpture exhibition at YAVA to coincide with the broader event launch. For more details click here.
Image at top and image at bottom left feature artworks from Michel Canetti's Femmes | Portraits and Nudes, 2019
For more information about the Yering Station arts program please contact artgallery@yering.com